By
Erika Winters
Fabulous Jewelry Shared by Pricescope Members
Just gorgeous! This week's featured jewel–a wedding band posted by vinjewels–shows French-cut diamonds to perfection. Thanks everyone for sharing your gorgeous jewelry in the Show Me the Bling forum!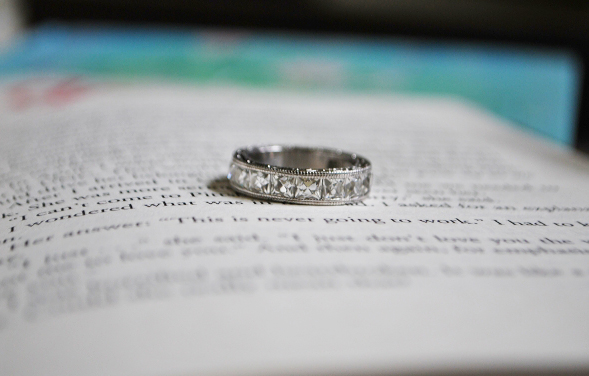 If you're not familiar with French-cut diamonds, vinjewels' new wedding band will spur your interest! French cuts are among the oldest diamond cuts. The style dates to the early 15th century and evolved from "point" and "table" cuts, which were based on a diamond's rough octahedral shape.
Vinjewels' ring is set with 12 stunning French cuts in an engraved platinum ring. The ring dazzles in classic Art Deco style, a period when French-cut diamonds were popular in jewelry. The vintage jewelry revival in the last decade has brought these gorgeous cuts back into the limelight. And vinjewels' new wedding band presents French-cut perfection! Be sure to visit vinjewels' thread for details and more images: My dream band with French cut diamonds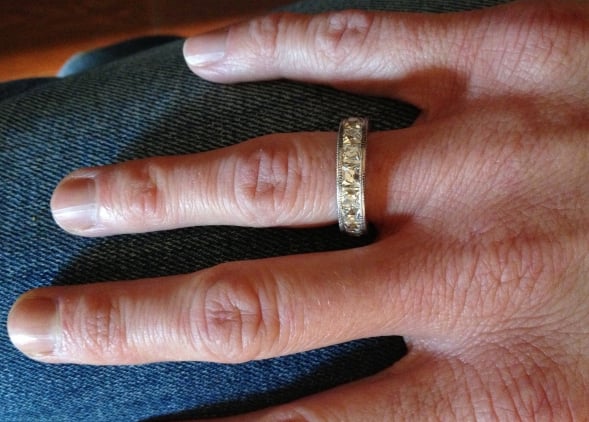 Thanks for sharing, vinjewels!
Related Blog and Pricescope ForumTopics:

Remaking my 3.85 ctw French cut eternity band

Emerald Cut Diamond Ring with French Cut Sides