PS Welcome - YouTube
All about PriceScope
Fri, 30 Mar 2012
Jewel of the Week - Upgrade: 3.77ct Emerald Cut Diamond Ring
H1:
Jewel of the Week - Upgrade: 3.77ct Emerald Cut Diamond Ring
By
Erika W.
Fabulous Jewelry Shared by Pricescope Members
This week's featured jewel is hot off the presses--an exquisite emerald cut diamond ring posted by mimi72. Thanks everyone for sharing your gorgeous jewelry in the Show Me the Bling forum!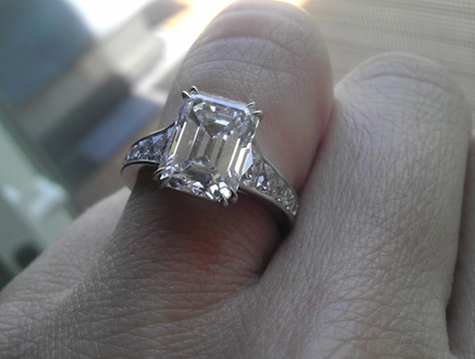 "I drank the french cut upgrade kool-aid. It was yummy." Um, we'll have what mimi72 is having...a 3.77ct E SI1 emerald cut diamond set in a custom platinum setting with gorgeous graduated French cut diamonds. Yes? Yes! We'll drink to that--cheers!

Visit mimi72's thread for additional pictures and information: My Leon Upgrade: Emerald Cut with French Cut Sides!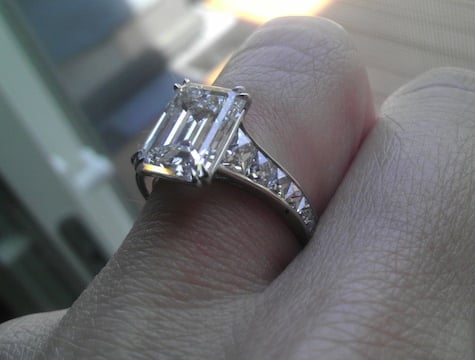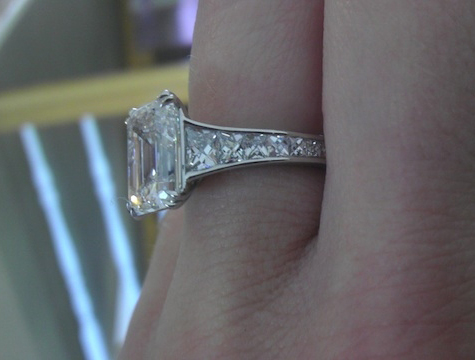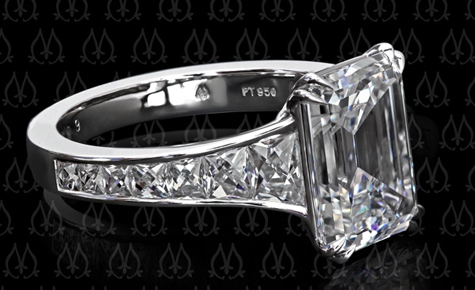 Image: Leon Megé
Thanks for sharing mimi72!
Related topics:

Emerald cut keystone with french cut sides?

The 2011 trend... The FRENCH sides collection!

Emerald Cuts & Asschers - A Collection