By Erika W.
Fabulous Jewelry Shared by Pricescope Members
This week's featured jewel is hot off the presses–an exquisite emerald cut diamond ring posted by mimi72. Thanks everyone for sharing your gorgeous jewelry in the Show Me the Bling forum!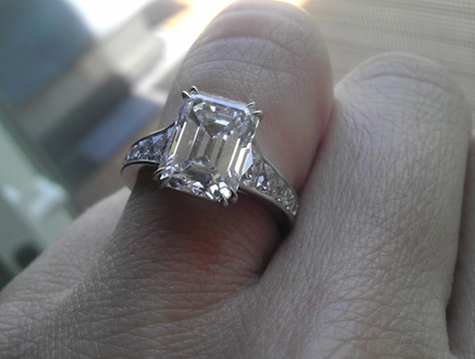 "I drank the french cut upgrade kool-aid. It was yummy." Um, we'll have what mimi72 is having…a 3.77ct E SI1 emerald cut diamond set in a custom platinum setting with gorgeous graduated French cut diamonds. Yes? Yes! We'll drink to that–cheers!
Visit mimi72's thread for additional pictures and information: My Leon Upgrade: Emerald Cut with French Cut Sides!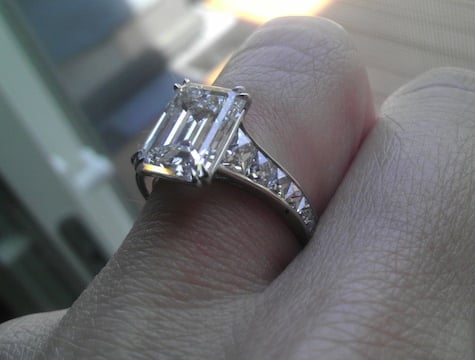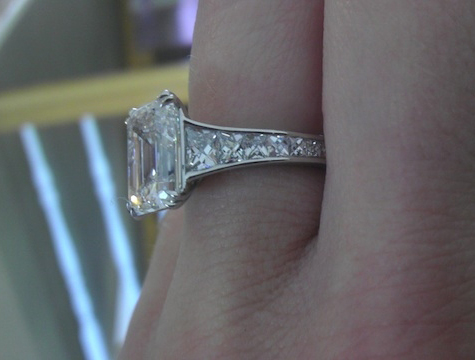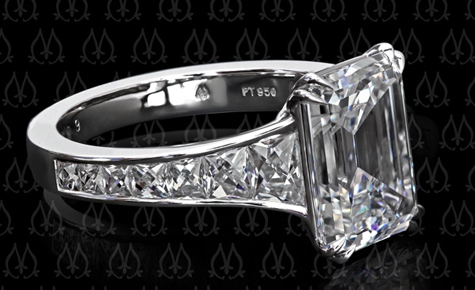 Image: Leon Megé
Thanks for sharing mimi72!
Related topics:
Emerald cut keystone with french cut sides?

The 2011 trend… The FRENCH sides collection!