By Erika W.

Jewelry Basics for Ladies
Every woman needs classic jewelry pieces for her wardrobe. These go-to jewelry staples will take you from work to play, and will provide you with a solid foundation for your collection. Buying for your lady? Take a peek inside her jewelry box, and see if she is missing one of these classics. Start building that diamond jewelry wardrobe!
1. Engagement Ring – Wedding Ring
Now this can be a diamond ring, a colored gemstone ring, or even a simple wedding band. Not yet married or engaged? Then choose a stunning ring that strikes your fancy. A fabulous ring is definitely a jewelry staple. Visit our Engagement Ring Eye Candy Thread for ideas.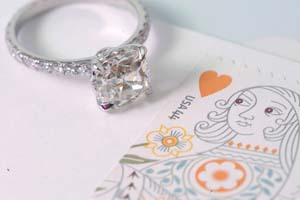 Posted by nosirrah
2.05 carat Cushion Cut Diamond Ring
2. Diamond Stud Earrings
Diamond studs are an undeniable classic. Studs can take on many shapes from diamond clusters to halo diamond earrings. Studs are flattering on everyone. They brighten the face, and can easily be worn from day to night. Choose the size and style that's right for you. Visit our diamond stud eye candy thread for fabulous pictures and inspiration.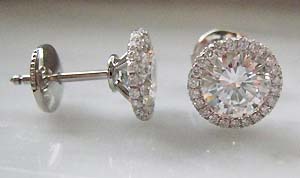 Posted by thimp
Diamond Stud Earrings with Pave Halo
3. Pearl Necklace
The pearl necklace has been a classic for centuries. Pearls are traditionally worn on a woman's wedding day, but they also serve as a great staple for the work wardrobe. From the classic pearl princess necklace to a pearl rope, a strand of pearls proves its versatility time and time again. Visit our Pearl Forum for ideas.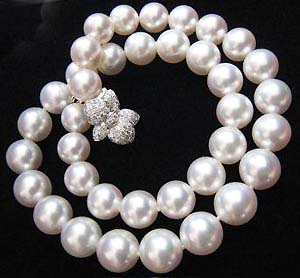 Posted by simplysplendid
South Sea Pearl Necklace
4. Pendant
A pendant is a simple classic that can be worn for decades. Diamond pendants are popular as are colored gemstone and pearl pendants. There are an infinite amount of pendant designs in the marketplace, so visit this diamond pendant thread to get started.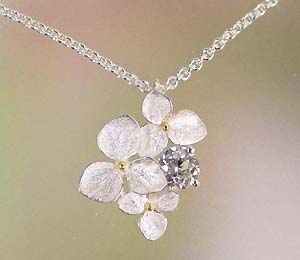 Posted by MakingTheGrade
Flower Pendant with Old European Cut Diamond
5. Watch or Bracelet
A great watch has been a jewelry staple for some time, but with the advent of cellphones, watches have been tucked away in the jewelry box. Some faithfully wear a watch every day, but if you are not a watch person, then a great bracelet can complete your basic jewelry wardrobe. Some diamond watches are remarkably bracelet-like, so have fun choosing this classic. For pictures and information about watches visit this watch thread and this discussion of vintage watches.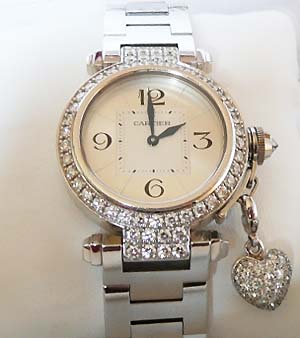 Posted by megeve
Cartier Pasha Diamond Watch
Related Threads:
What's Your Idea of a Basic Jewellery Wardrobe
Bling Classics – What's on Your List?