Fabulous Jewelry Shared by Pricescope Members
This week's featured jewel–a Tiffany Soleste ring set with an aquamarine–is a 15th-anniversary gift that launched a jewelry obsession! Thanks everyone for sharing your gorgeous jewelry in the Show Me the Bling forum!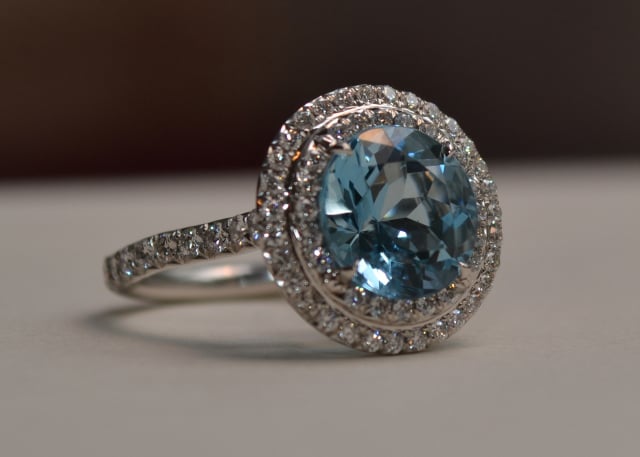 We all have a jewelry story, and it's so fun to see the piece that started it all. LLJsmom received this Tiffany Soleste ring last year for her 15th anniversary, and she says it's the ring that started her jewel obsession. And we can certainly see why! A 2.44-carat aquamarine surrounded by a double-halo of diamonds in platinum makes for one gorgeous anniversary ring! Be sure to visit LLJsmom's forum post for more fantastic pictures: 2.44 Tiffany aquamarine in double halo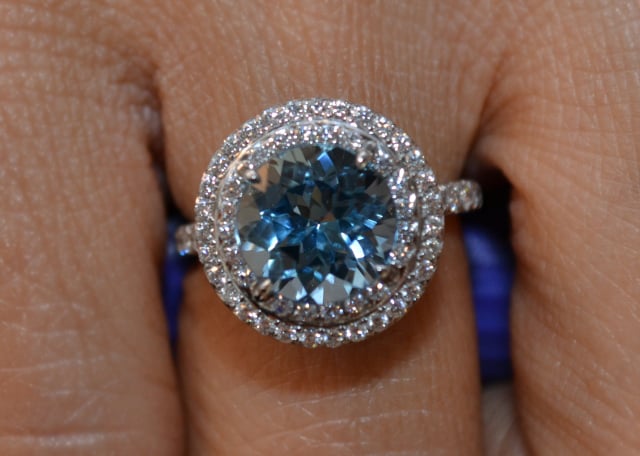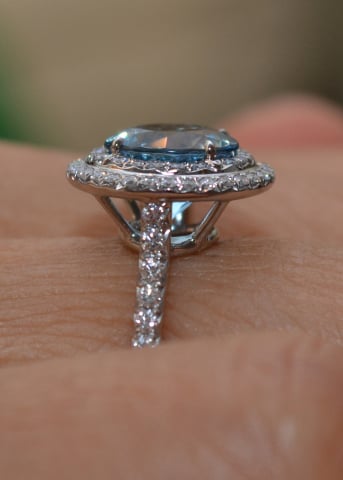 Thanks for sharing, LLJsmom!
More on Tiffany & Co.:

Celebrities Shine in Tiffany Jewels at the 2013 Blue Book Ball


For Your Blogroll: Tiffany & Co. on Tumblr