PS Welcome - YouTube
All about PriceScope
Fri, 06 Sep 2013
Jewel of the Week - Otters, an "Octavia" Asscher, and a Jeff Cooper Engagement Ring
H1:
Jewel of the Week - Otters, an "Octavia" Asscher, and a Jeff Cooper Engagement Ring
By
Erika Winters
Fabulous Jewelry Shared by Pricescope Members
Along with a fun-filled and romantic proposal complete with otters and a stunning diamond engagement ring, this week's featured jewel has us smiling from ear to ear! Thanks everyone for sharing your gorgeous jewelry in the Show Me the Bling forum!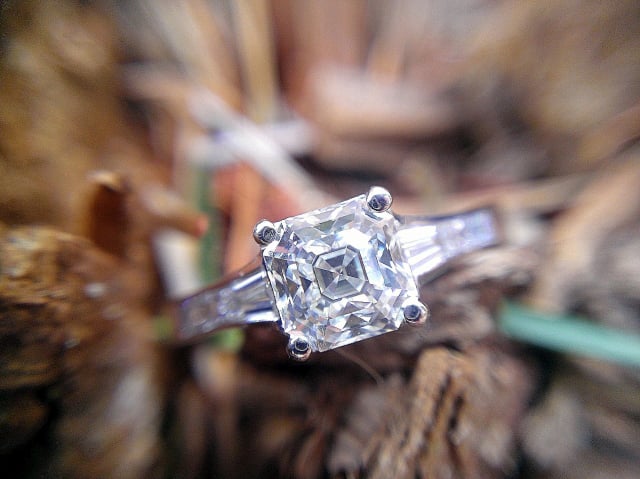 You may be wondering what otters have to do with this special Jewel of the Week, but rest assured, all will be explained if you visit the link below. Hint: cygnet, the featured ring owner, was proposed to at the Seattle aquarium in front of some of the most adorable animals in the world--otters! And the ring? If you haven't seen an "Octavia" asscher-cut, you are in for a treat, as these diamonds are designed for maximum sparkle, fire, and brilliance. And the "Octavia" paired with the Jeff Cooper "Naomi" ring style is simply perfect. Be sure to visit cygnet's forum post for the whole proposal story and ring details: "Otterly" filled with joy: Proposal story & Octavia e-ring!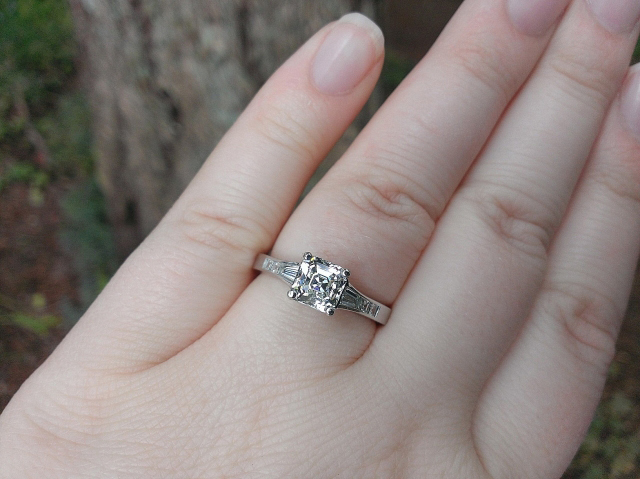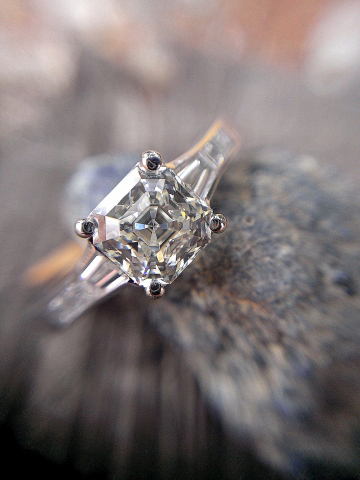 Congratulations, and thanks for sharing, cygnet!
Related blog and forum topics:

Show me your OCTAVIA!

Check Out Jeff Cooper's New Virtual Try-On Bridal Jewelry App

My Octavia is here! Yay!