Fabulous Jewelry Shared by Pricescope Members
A gorgeous vintage-inspired wedding set complete with a surprise re-proposal, this week's featured jewel makes us want to get engaged all over again. Thanks everyone for sharing your gorgeous jewelry in the Show Me the Bling forum!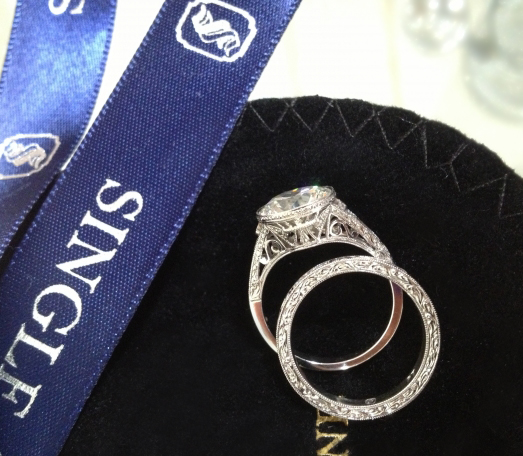 When backwardsandinheels shared her new vintage-inspired wedding rings–made to commemorate a big anniversary–we were stunned by their beauty, but we were also touched by her husband's surprise re-proposal. "Well, my Dear DH surprised me Friday night with my ring! I have been working with Heather at Single Stone on a cut tweak, design ideas, submitting to GIA, etc. Apparently, he swooped in at the end of the process when I thought there was at least 2 more weeks. He said he didn't think the first proposal was his best effort, and so he re-proposed!" So lovely–congratulations! Be sure to visit backwardsandinheels' posts for ring details and more pictures: Single Stone looks like love – Part 1 and Part 2 – The wedding band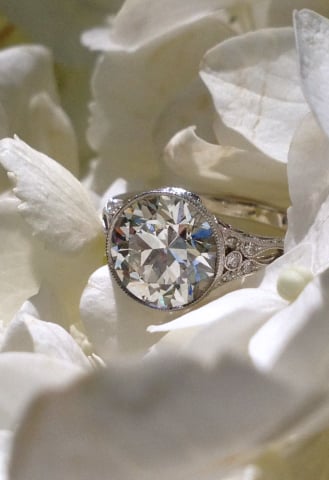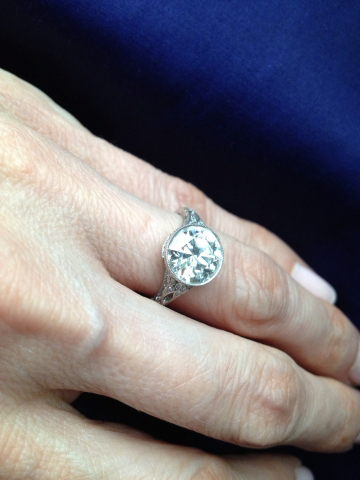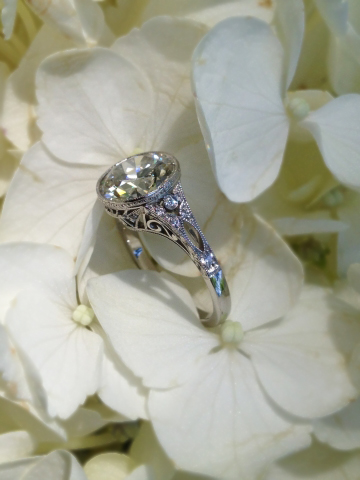 Thanks for sharing, backwardsandinheels!
Related Blog and Forum Topics:

Top 3 Engagement Ring Styles from Single Stone


PS GTG Door Prize Sneak Peek: Diamond Eternity Band from Single Stone!

Single Stone Visit Part 2 – the Eternities!