Fabulous Jewelry Shared by Pricescope Members
An heirloom ruby set in a stunning new ring, this week's featured jewel has us swooning. Thanks everyone for sharing your gorgeous jewelry in the Show Me the Bling forum!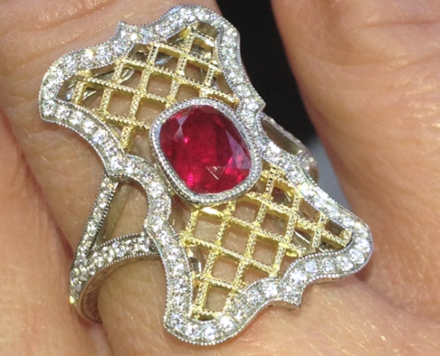 "Finger Coverage" is a phrase we've all come to know on Pricescope. In other words, the more jewel on the finger, the better! But there is an art to finger coverage that is often seen in antique and vintage jewelry that balances lightness with impactful design. StaceyCA's ring captures this quality with exquisite detail–a nod to vintage with contemporary chic. Be sure to visit StaceyCA's forum post for ring details and more pictures: My new Maytal Hannah ruby ring is here!!! YEA!!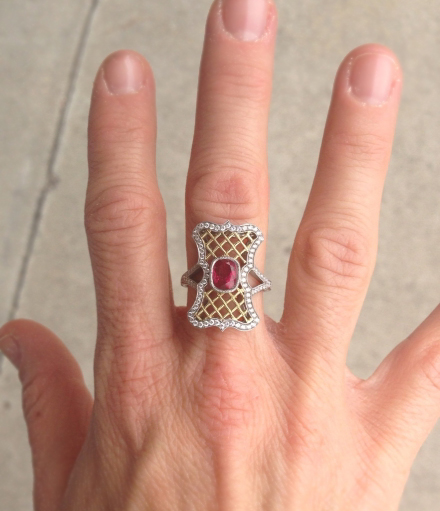 Thanks for sharing, StaceyCA!
Related Blog and Forum Topics:

A 10-Carat Unheated Burmese Ruby for July