Fabulous Jewelry Shared by Pricescope Members
Warm as a summer sunset, this week's featured jewel has us dreaming in rose gold. Thanks everyone for sharing your gorgeous jewelry in the Show Me the Bling forum!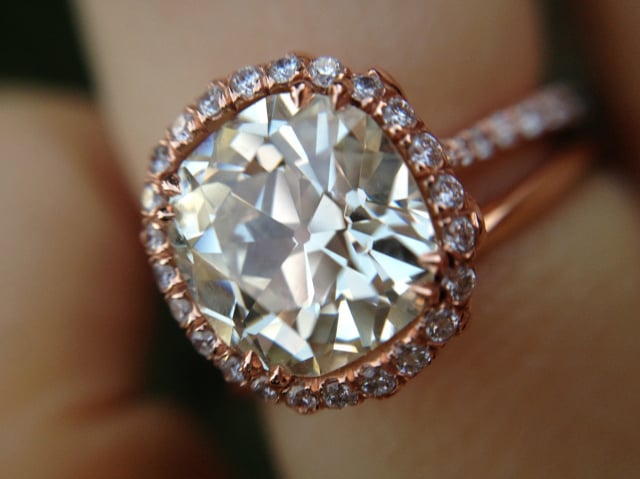 We love (LOVE!) rose-gold engagement rings. The peachy-pink metal is so soft and feminine that we can see why rose-gold bridal rings are more popular than ever before. If you are considering rose gold, Meg's custom-made ring should inspire. A petal-shaped gallery supports a dainty diamond halo that surrounds a gorgeous 2.75-carat antique cushion-shaped diamond. Just dreamy… Be sure to visit Meg's forum post for more lovely images and ring details: My gorgeous & dainty ERD Rose Gold Halo + OMB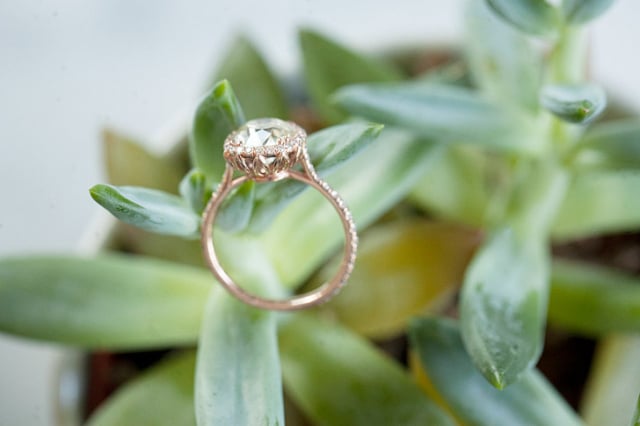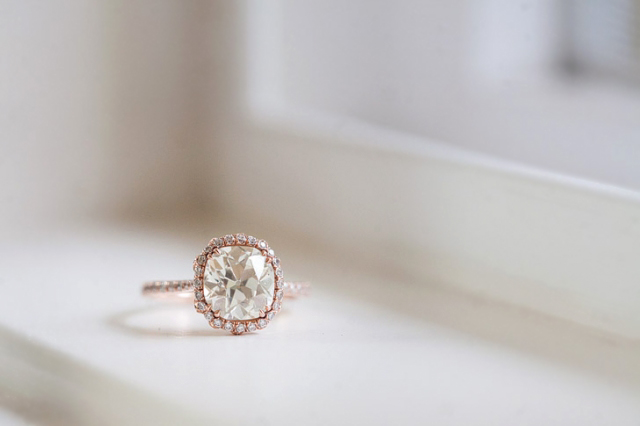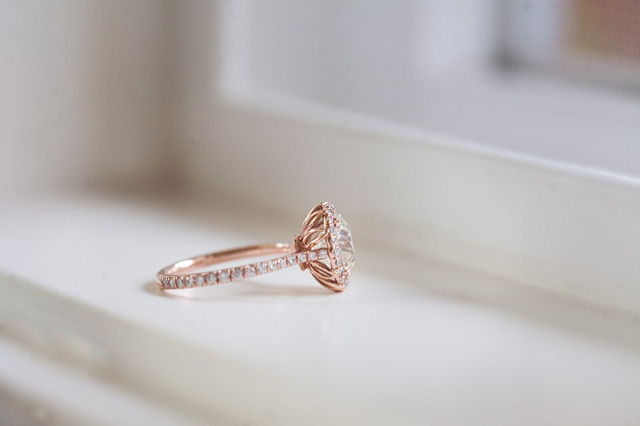 Thanks for sharing, Meg!
Related Blog and Forum Topics:

Throwback Thursday – 5 Halo Diamond Rings from 2005