Fabulous Jewelry Shared by Pricescope Members
Airy and light, this week's featured jewel is a dreamy rose-cut diamond anniversary ring posted by derbygal. Thanks everyone for sharing your gorgeous jewelry in the Show Me the Bling forum!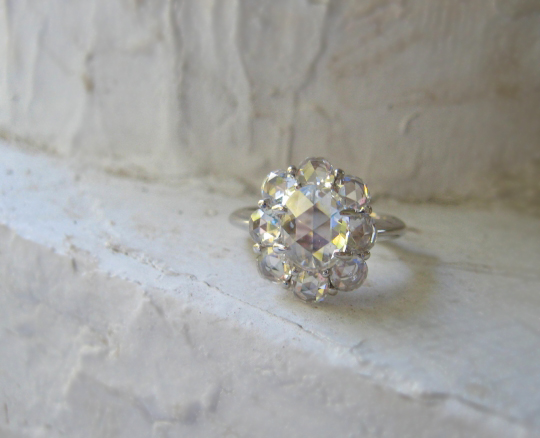 If you're not familiar with rose-cut diamonds, derbygal's ring shows them to perfection. These antique-style cuts present the limpid, crystalline beauty of diamonds: the stones are shallow and flat on the bottom and feature domed, faceted crowns. The effect? An understated elegance and a unique sparkle that makes one do a double-take and move in for a closer look.
Visit derbygal's thread for more pictures and details:
20th anniversary rose cut– lots of pics!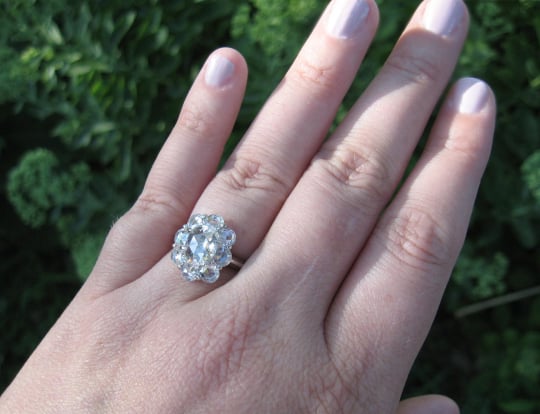 Thanks for sharing derbygal!
Related Topics:

Rose Cut Diamond Romance: 6 Unique Rings for Your Valentine

Rose Cut Diamonds at JCK Luxury and Couture


Jennifer Aniston's Engagement Ring from Justin Theroux: Rose Cut?