By Erika W.

JCK Luxury and Couture 2011 Trends
From antique inspired to contemporary design, rose cut diamonds were in the spotlight at the 2011 JCK Luxury and Couture jewelry shows. Sutra featured glamorous naturally colored rose cut diamond pendant earrings with red carpet worthy combinations in jadeite and fine colored gemstones. Anne Sportun's chic contemporary designs highlighted rose cut diamonds in clean settings with surrounding diamonds. Antique inspired jewels featuring rose cut diamonds were found at Norman Covan's booth at JCK Luxury. Covan's use of blackened silver added edge and sophistication to the trend. Enjoy rose cut diamond jewelry from the 2011 shows.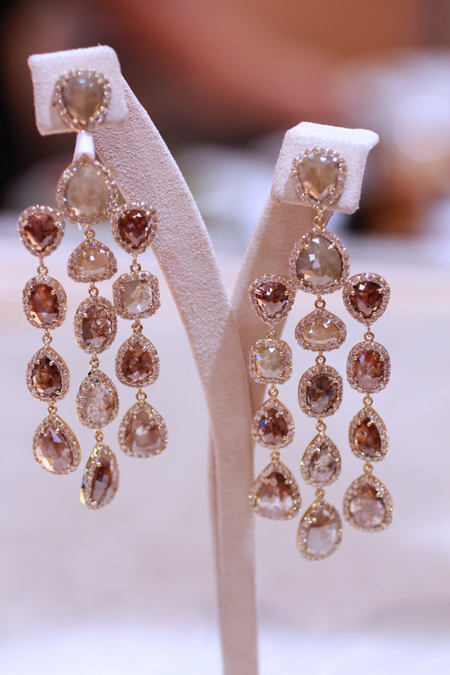 Naturally colored rose cut diamond earrings weighing approximately 33 carats total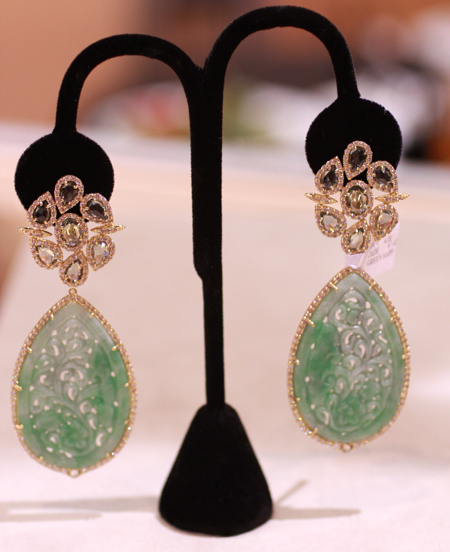 Rose cut diamond earrings with carved jadeite drops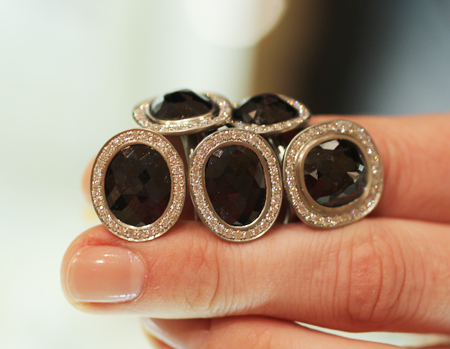 Rose cut black diamond rings – More from Anne Sportun at Couture 2011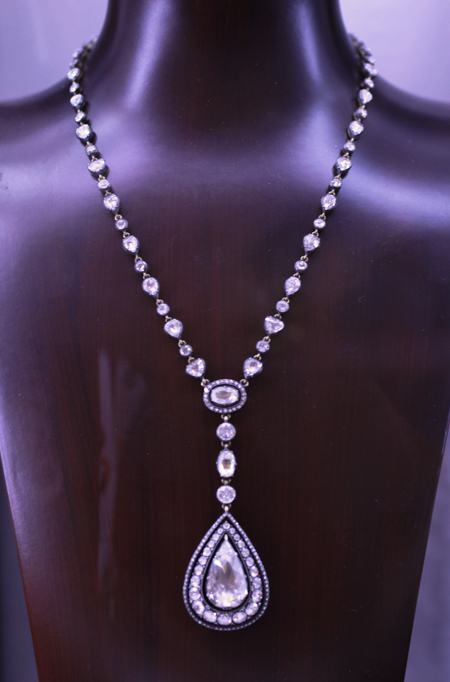 Rose cut diamond necklace featuring a 9 carat pear shaped rose cut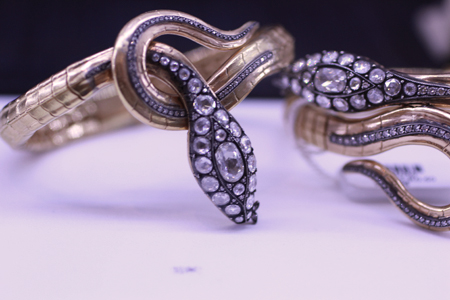 Serpent bracelets featuring rose cuts in blackened silver and 18k gold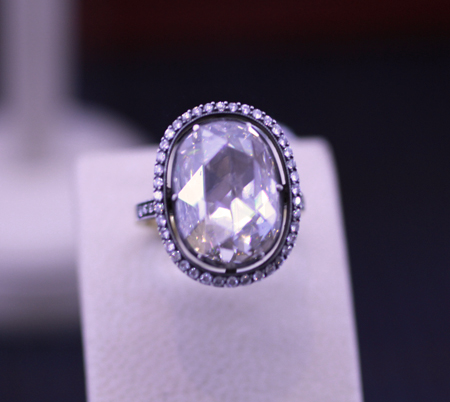 6 carat rose cut diamond ring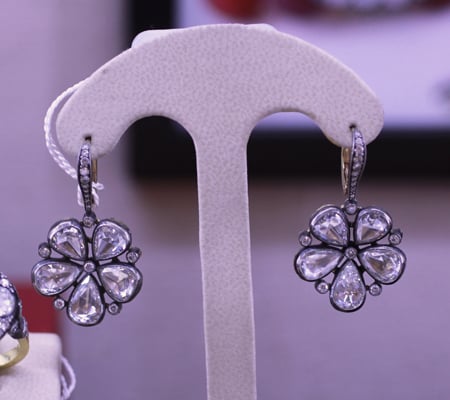 Rose cut diamond earrings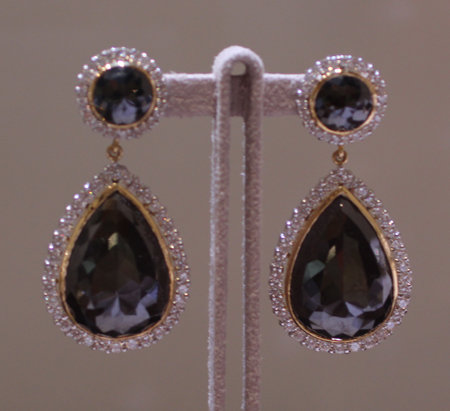 Rose cut black diamond earrings – More from bavna: Celebrity jewels from bavna at Couture 2011
What is a rose cut diamond? Rose cutting is faceting style that was used as early as the 16th century. Rose cuts are flat on the bottom with a domed faceted top–think, faceted cabochon. There has been a surge in rose cut diamond and colored stone jewelry in the last few years, and it is most likely a trend that will stay, as designers continue to innovate with naturally colored and opaque to semi-translucent stones.
Share and discuss rose cut diamonds on the Forum