By Erika W.

Highlights from JCK Luxury 2011
Temple St. Clair led the way at JCK's new Luxury Elite Enclave, which was launched at Mandalay Bay last week. The designer showcased one-of-a-kind designs and her latest collections at the new venue. The stunning array evoked the heart of her aesthetic: ancient design with contemporary flair and collectible pieces to be worn for a lifetime.
Impeccable moonstones with vivid blue sheen were featured in necklaces, rings and earrings. Multi-hued sapphires, aquamarine, peridot and pure rock crystal captivated in 18k yellow gold. The designer wore her signature amulets and stacked gemstone rings. Each of her own pieces has a special meaning, and the designer encourages collectors to value the symbolism of jewelry. Her amulets are tactile and meant for musing. The smooth rock crystal quartz is polished to perfection-perfect for holding, thinking and dreaming. Enjoy Temple St. Clair from JCK's 2011 Luxury Elite Enclave.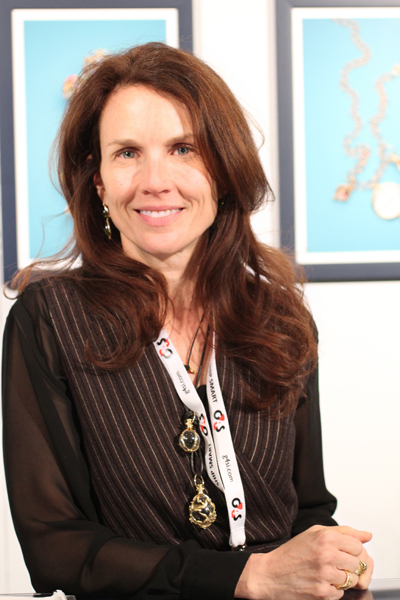 Temple St. Clair wearing her signature rock crystal amulets at JCK's 2011 Luxury Elite Enclave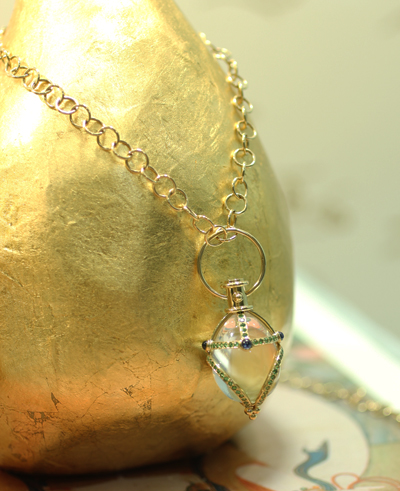 Rock crystal amulet with tsavorite garnet and cabochon sapphires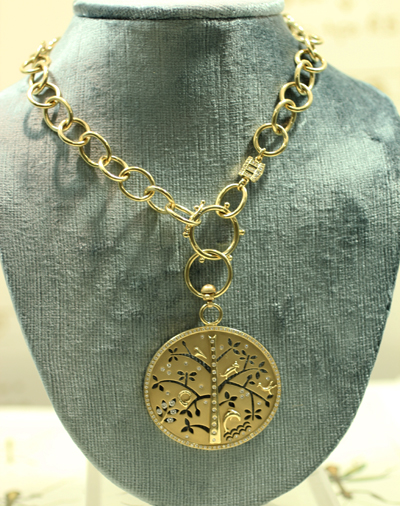 Pave diamond pendant in 18k gold from the Tree of Life Collection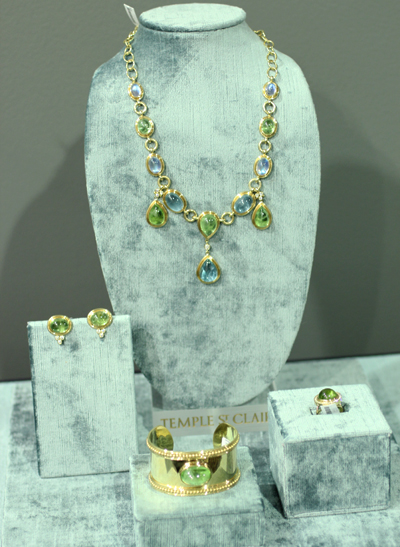 Peridot, aquamarine, and moonstone necklace with peridot earrings, cuff, and ring from the Classic Color Collection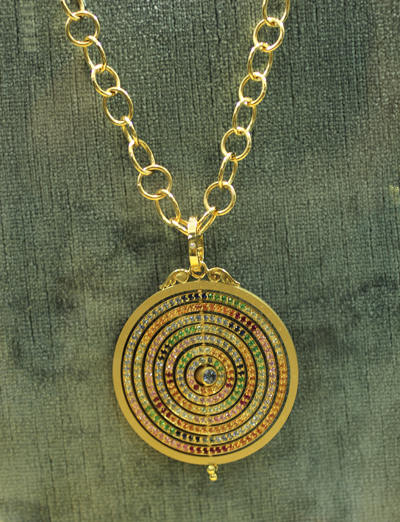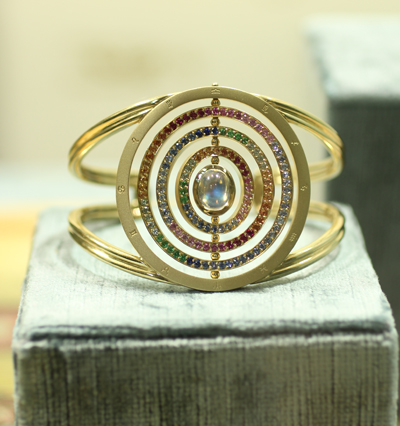 From the Celestial Collection, large rotating Tolomeo pendant with multi-color sapphires (top) and cuff with multi-color sapphires and moonstone (bottom)
Moonstone and diamond necklace, earrings and ring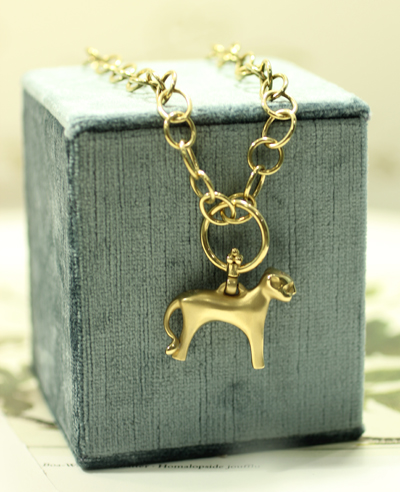 18k gold Standing Lion pendant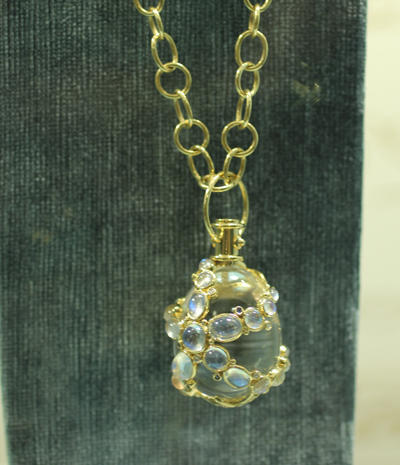 Sea Star rock crystal amulet with moonstone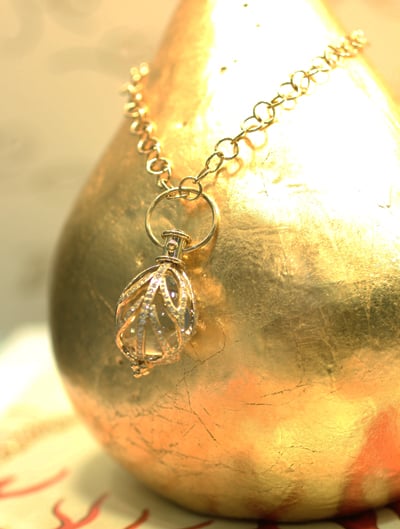 Rock crystal amulet with pave diamonds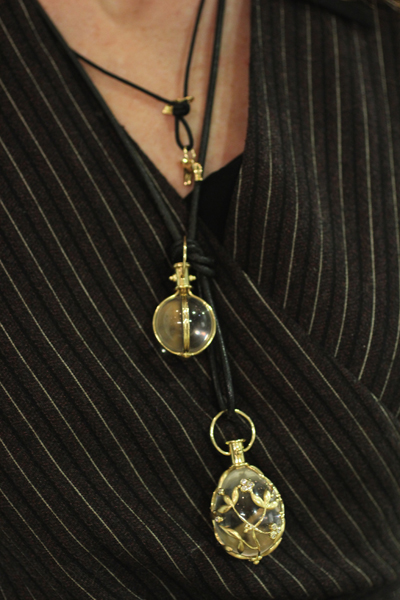 Close-up of Temple St. Clair's own rock crystal amulets
Special thanks to Temple St. Clair.
Share and discuss Temple St. Clair on the Forum