By Erika W.

Highlights from the Couture 2011 Jewelry Show
Anne Sportun graced Couture 2011 with her contemporary jewelry collections. Rough hewn gems, rose cut diamonds, and textural metals brought fresh perspective to classic designs. Soft organic shapes and subtle textures evoked everyday glamour in unplated white gold, platinum, and 18k yellow gold. Sportun is known for her smooth satin finish juxtaposed with hammering and organic hollows, which bounce light. Rose cut diamond and sapphire rings were fit for stacking while organic shaped pendants inspired new ways to layer. Enjoy Anne Sportun from Couture 2011.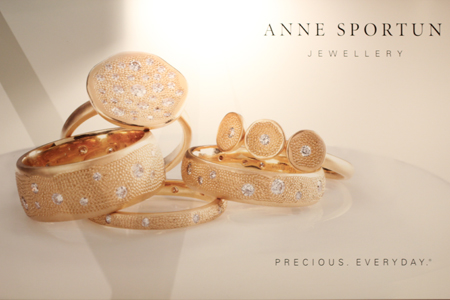 Diamond rings in 18k yellow gold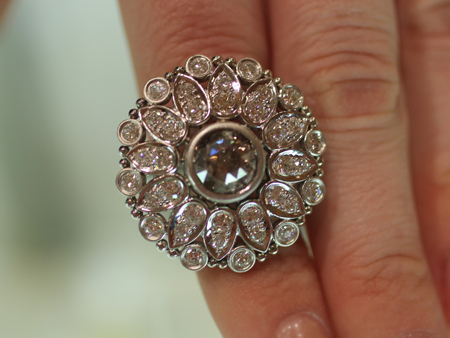 The Lotus Ring with rose cut diamond center and old mine cut diamonds set in platinum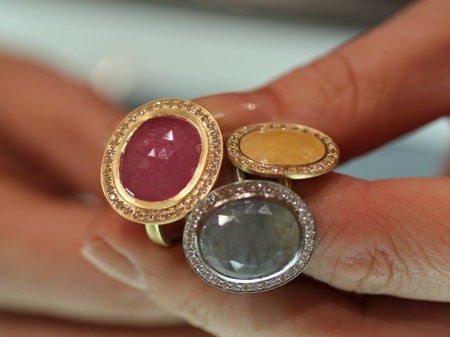 Multi colored rose cut sapphire rings with surrounding diamonds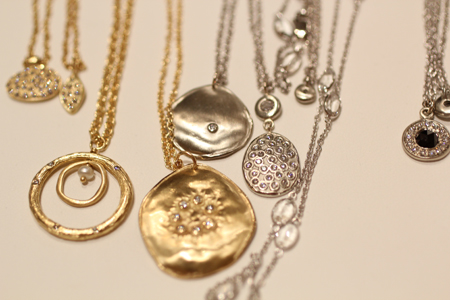 Diamond pendants in 18k yellow gold and unplated white gold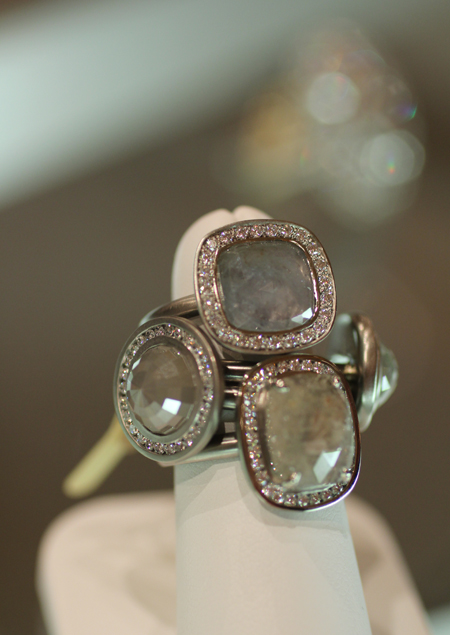 Rose cut diamond rings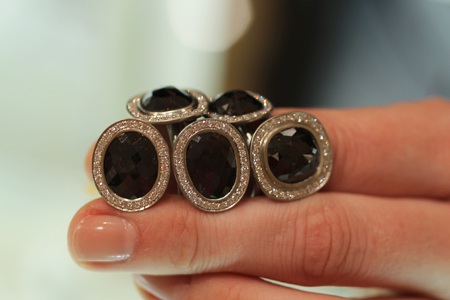 Rose cut black diamond rings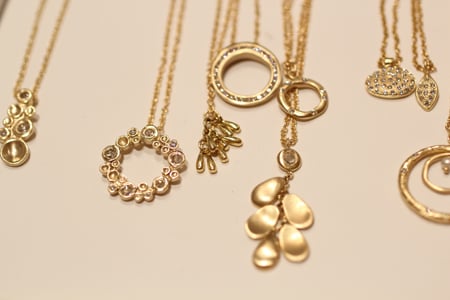 18k gold pendants with diamonds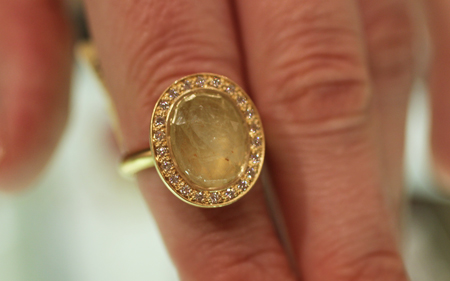 Sapphire and diamond ring
Special thanks to the Anne Sportun.
Share and discuss Anne Sportun on the Forum