By Erika W.

Highlights from Couture 2011
Sofia Kaman, designer and creator of Kamofie fine jewelry, presented her unique blend of bohemian romance at the Couture 2011 jewelry show. The collections showcased a fusion of historical design elements and contemporary style. Rings, earrings and necklaces featured textured metals with intricate patterns of pave set diamonds. Kaman's new Regency collection stirred whimsy in the form of gold scrolls with rose cut diamond drops. The Regency collection will be available online July 15. Enjoy Kamofie from Couture 2011.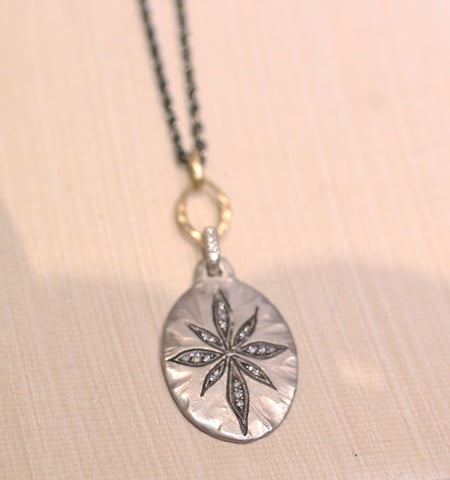 Textured mix metal diamond necklace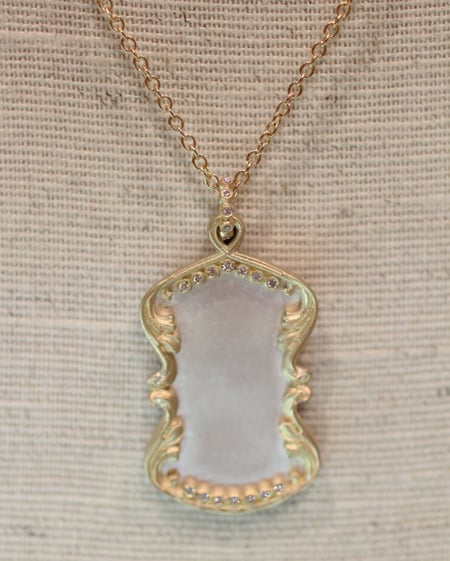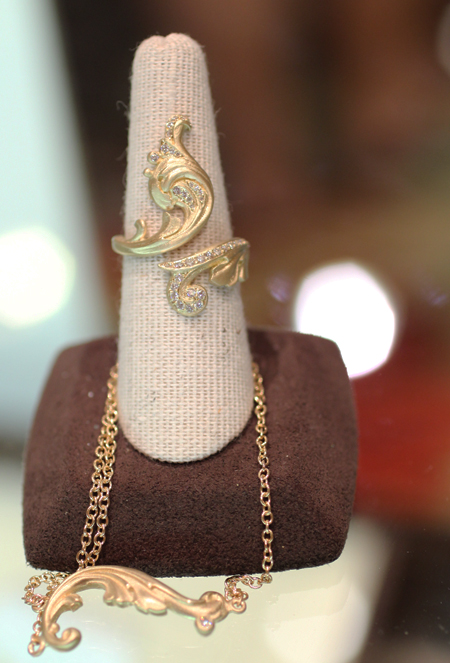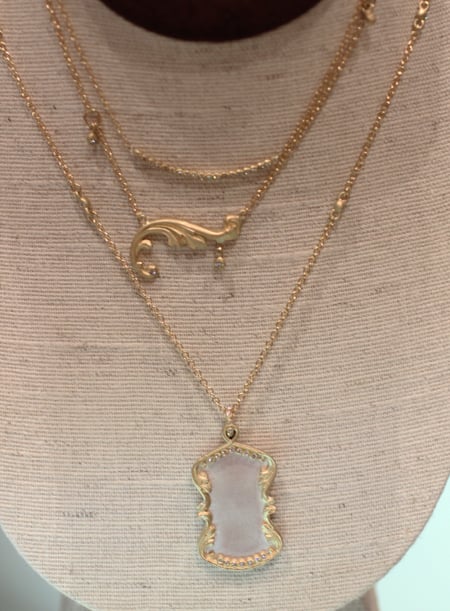 The three images above feature jewelry from Kamofie's new Regency Collection, which launched at Couture 2011.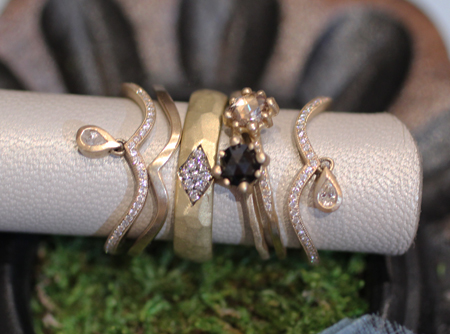 Stacking rings in hammered gold with pave and rose cut diamonds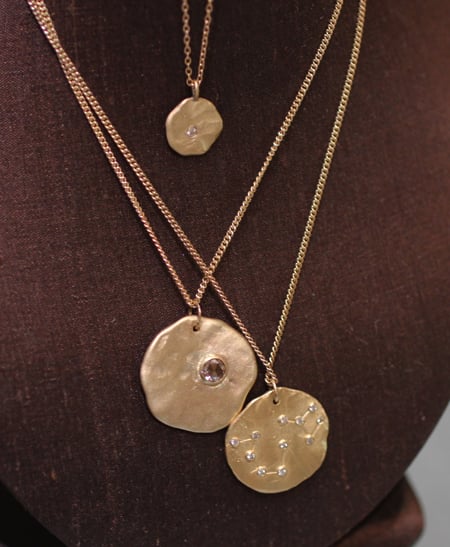 Textured gold diamond discs and Constellation pendant with diamonds
Dome ring with pave diamonds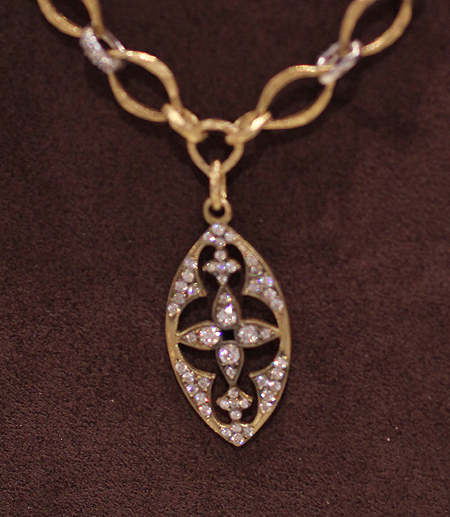 Hammered gold diamond necklace with diamond pendant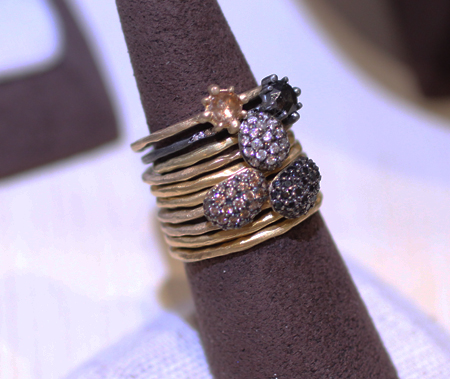 Rose cut and pave diamond stacking rings in hammered gold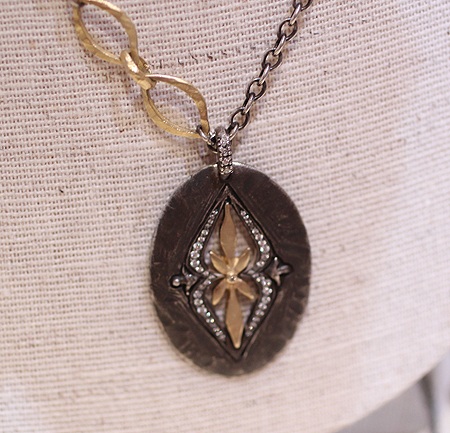 Mixed metal pave diamond necklace
Special thanks to Sofia Kaman and the Kamofie team.
Share and discuss Kamofie on the Forum