By Erika W.

Jewelry Highlights from JCK and Couture 2011
Celebrity adornment comes naturally to jewelry designer and owner of bavna, Sunny Jain. His couture line features bold and unique jewels fit for the red carpet-you'll see his designs on Kim Kardashian, Halle Berry, Jessica Simpson, Jennifer Lopez, Queen Latifah and other celebrity denizens of grand events. Jain grew up in the family jewelry business, and his passion developed as he began to work in 18k gold and raw diamonds. In the photos below, you'll see Jain's signature style, which includes diamond slices, naturally colored rose cut diamonds, rainbow moonstone, and unique pave in gold. The statement jewels are bold in scale, but highlight intimate details in colored diamond gradation and glittering pave. Enjoy bavna from the Couture 2011 Show.
bavna at Couture 2011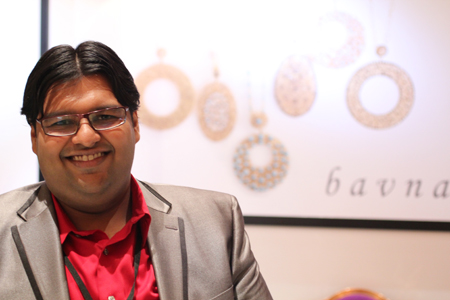 Sunny Jain, designer and owner of bavna at Couture 2011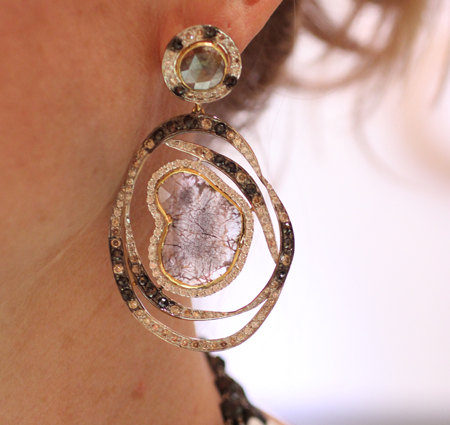 18k gold earrings with brown rose cut diamonds and diamond slices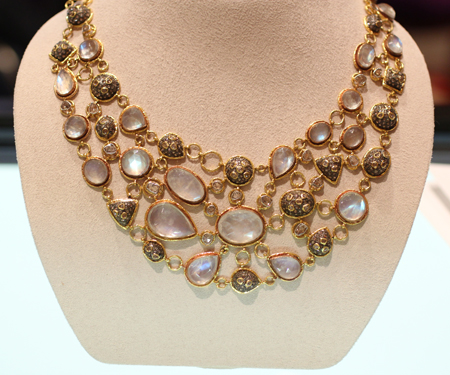 Rose cut rainbow moonstone and rose cut diamond necklace
Pave diamond wave bracelets in 18k yellow and rose gold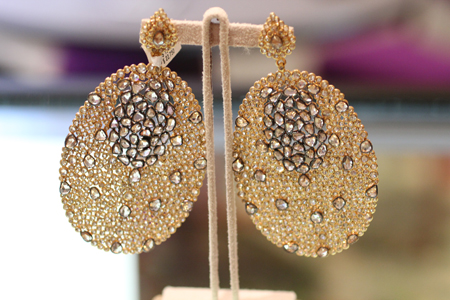 Rose cut diamond earrings in 18k yellow gold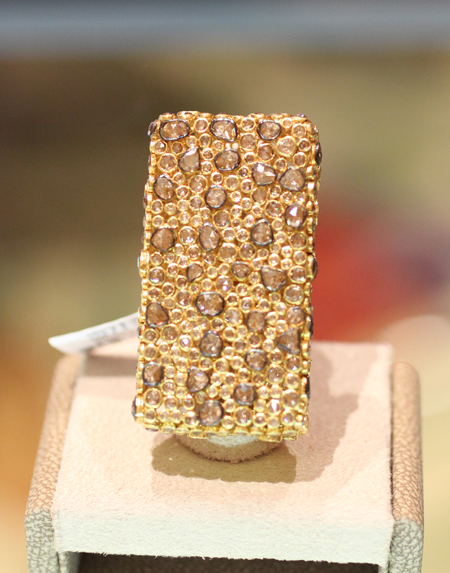 Rose cut diamond ring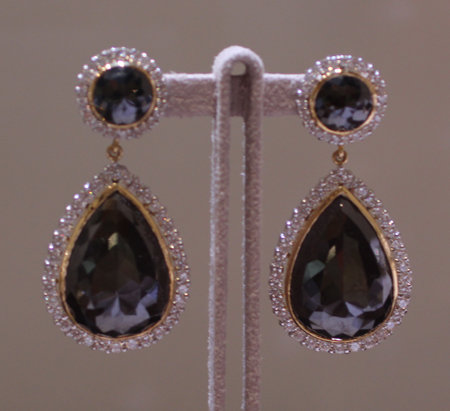 Rose cut black diamond earrings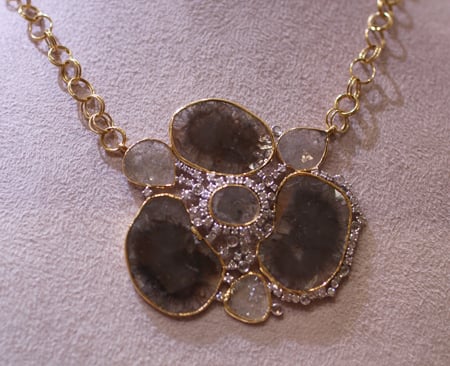 Diamond slice necklace in 18k gold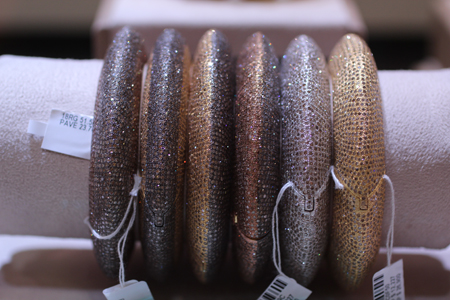 Pave diamond bangle bracelets in 18k yellow, rose and white gold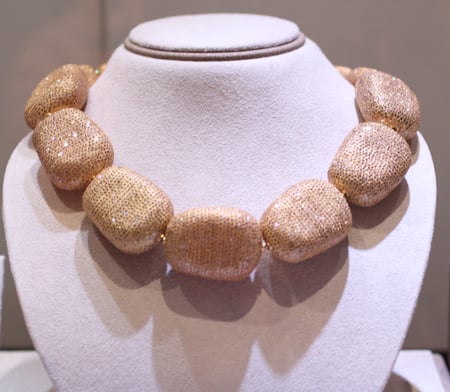 Pave diamond bead necklace in 18k yellow gold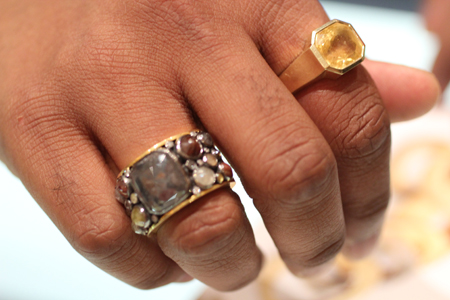 Sunny Jain's rose cut diamond and sapphire rings
Special thanks to the bavna team for taking time with me and letting me shoot their stunning jewels.
Share and discuss bavna on the Forum