By Erika W.

Jewelry Highlights from JCK and Couture 2011
Walking into Gurhan's booth at the 2011 Couture Show is a gold lover's dream. The walls are literally covered in gold jewelry. The booth was bustling with activity, as retailers were placing orders for the season. The Gurhan team was warm and welcoming, and Gurhan was there to chat with buyers and press. I had the pleasure of speaking with him about the Pricescope community, our fabulous gold lovers thread, and camera equipment and techniques! He is passionate about photography. The jewelry was incredible, classic Gurhan-bold and gold. Exquisite Australian opals, mabe pearls, a variety of cabochon gems, and micro mosaics framed in hammered gold were featured in rings, bracelets, and pendants. Hammered 24k gold link necklaces and bracelets and luxurious pieces in gold and diamonds beckoned to adorn. Enjoy Gurhan from Couture 2011.
Gurhan at Couture 2011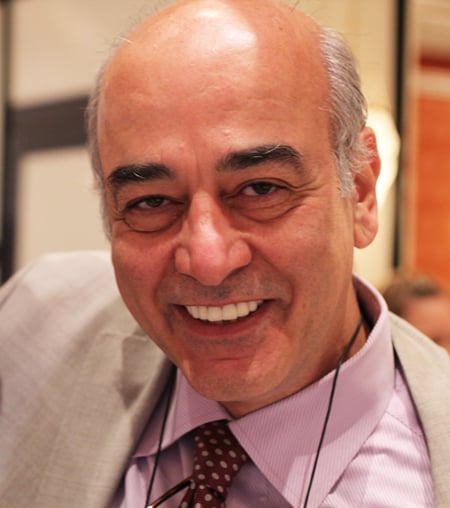 Gurhan Orhan at Couture 2011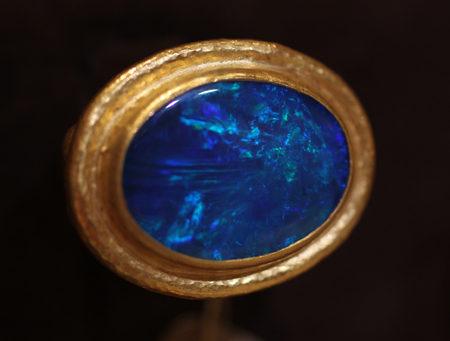 Opal ring in 24k gold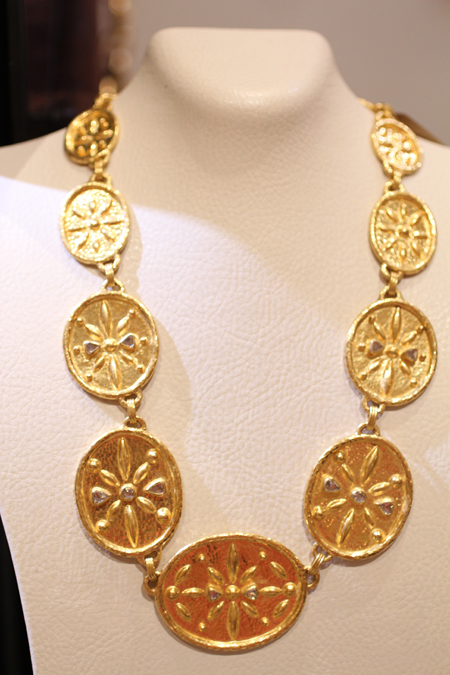 24k gold and diamond necklace from Gurhan's latest collection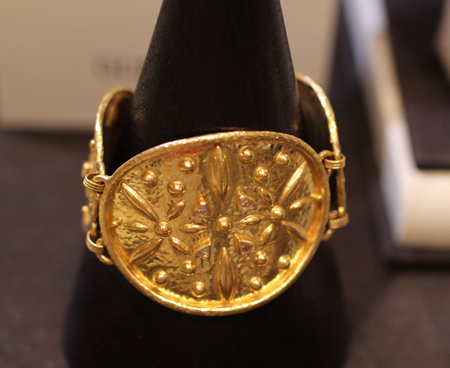 Matching the necklace above – 24k gold and diamond bracelet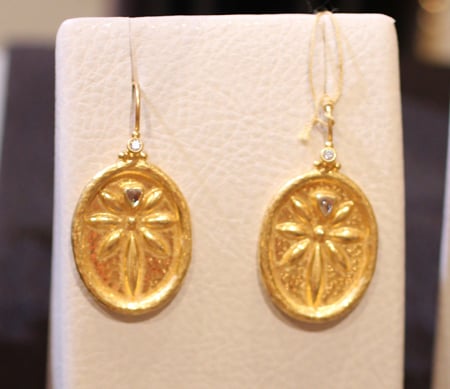 24k gold and diamond earrings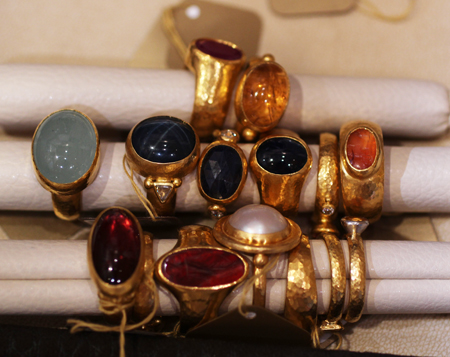 24k gold rings with aquamarine, citrine, mabe pearl, diamonds and sapphire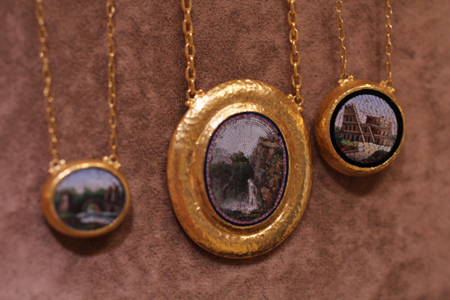 24k gold pendants featuring micro mosaics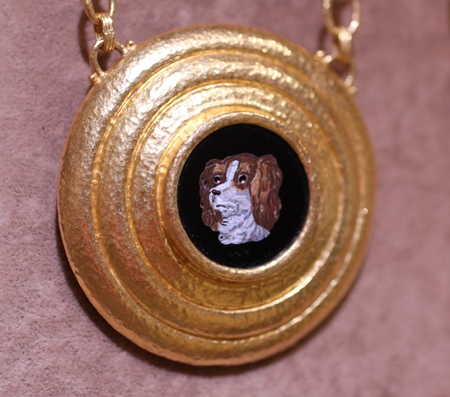 24k gold micro mosaic pendant with Spaniel motif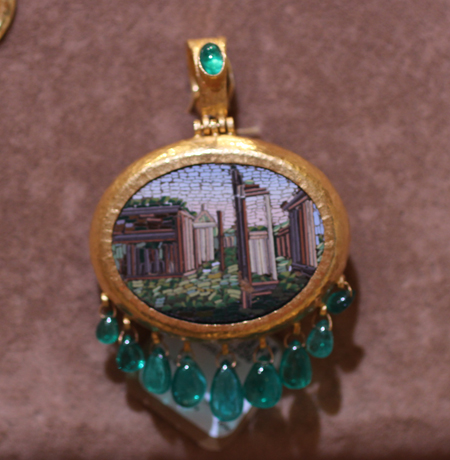 24k gold and emerald micro mosaic pendant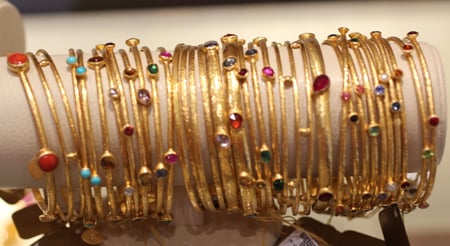 Fancy a bangle? 24k gold hammered bangles with colored gemstones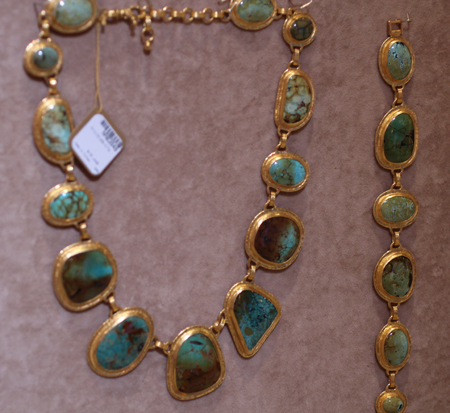 Necklace and bracelet in 24k gold and turquoise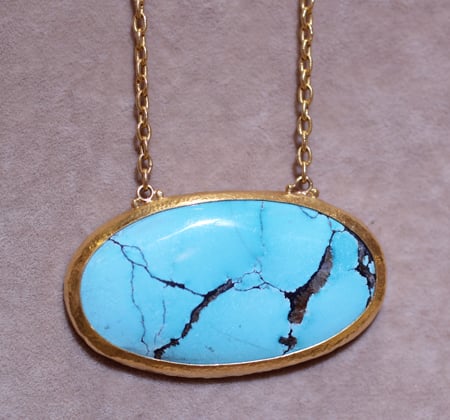 24k gold and turquoise pendant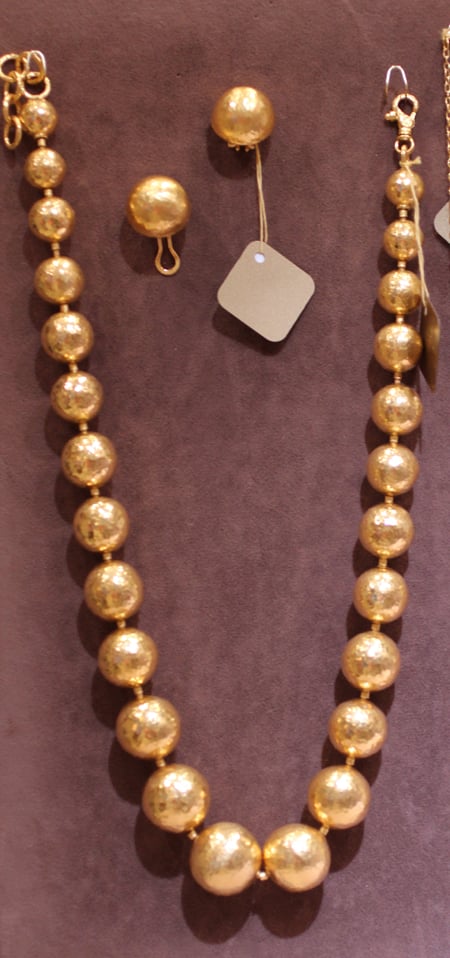 24k gold hammered bead necklace and earrings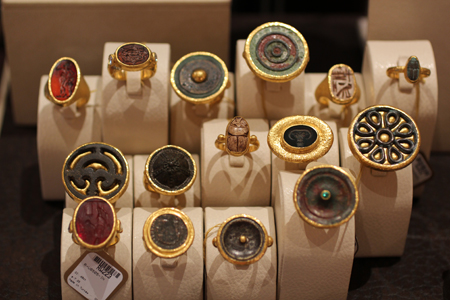 24k gold rings with mixed metals and intaglios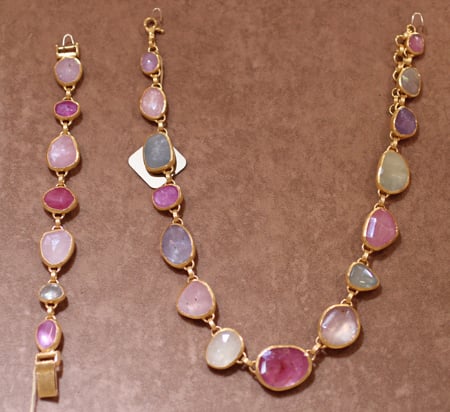 24k sapphire necklace and sapphire bracelet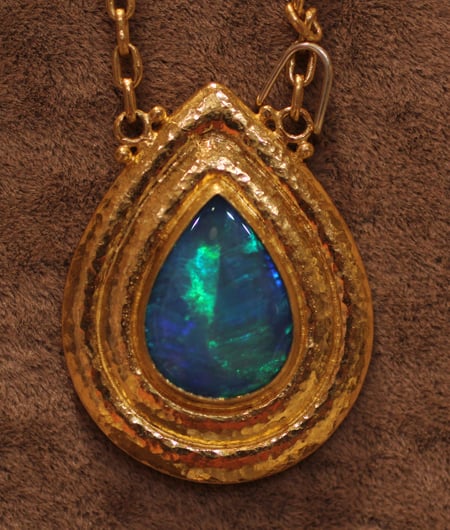 24k gold opal pendant
Special thanks to the Gurhan team for taking time with me and letting me shoot their beautiful jewels.
Share and discuss Gurhan on the Forum