By
Erika Winters
Now this is the stuff that dreams are made of… According to Wartski–a London-based jeweler and antiques dealer specializing in Fabergé–a lost imperial Fabergé egg was found by a scrap metal dealer who purchased the egg for about $14,000. The dealer found the precious egg in the U.S. at a Midwestern flea market and intended to sell it for its scrap value. But the stunning egg, which many consider priceless, has a provenance that one could only dream of, as it is one of eight missing imperial Fabergé Easter eggs and was created for a Russian empress.
According to Wartski's Russian artifacts specialist Kieran McCarthy, the scrap metal dealer realized that he had purchased an exceedingly rare creation after reading an article online about an imperial Fabergé egg. So he contacted McCarthy, who verified that the egg is indeed Fabergé and was a gift from Emperor Alexander III to Empress Maria Feodorovna for Easter in 1887.
"The second I saw it, my spine was shivering," said McCarthy in a report.
The egg has been sold to an anonymous collector, but Wartski will be showing the imperial jewel from April 14-17, 2014, in London. The egg, which has not been seen for 112 years, was made in Fabergé's chief jeweler's workshop in St. Petersburg from 1886-1887.
Wartski states that the egg stands 8.2 cm. tall and opens to reveal a lady's watch made by Vacheron Constantin. The egg stands on a pedestal with lion-paw feet with multicolored gold garlands, cabochon sapphires, and rose-cut diamond bows.
The imperial egg is worth a reported $33 million.
Where: Wartski, 14 Grafton Street, London, W1S 4DE
When: April 14-17, 2014
Visit Wartski for more images and information.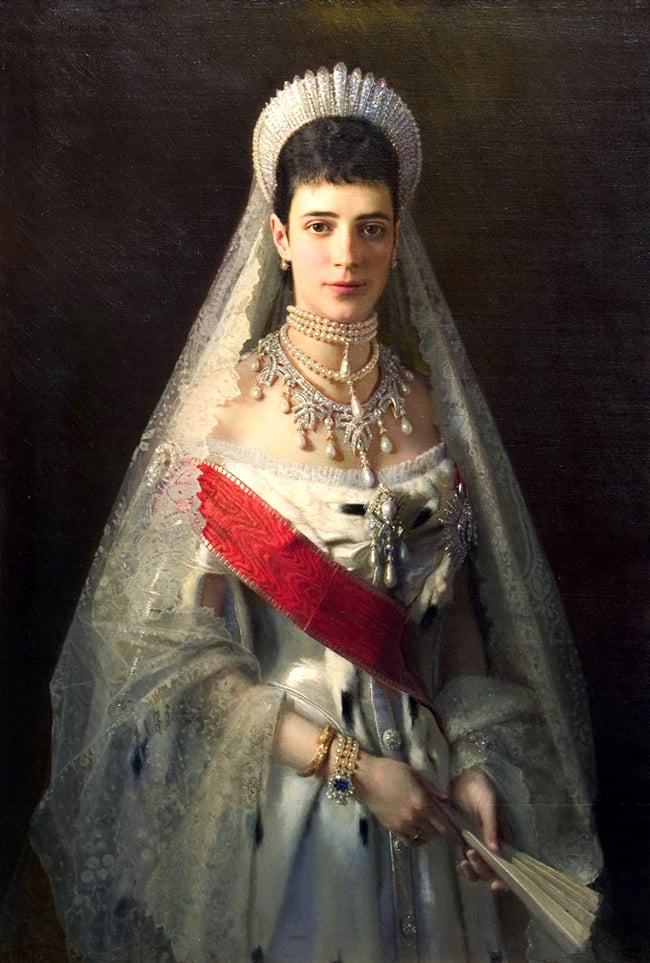 Portrait of Maria Feodorovna, Empress consort of Russia – wife of Emperor Alexander III • Image: Wikimedia Commons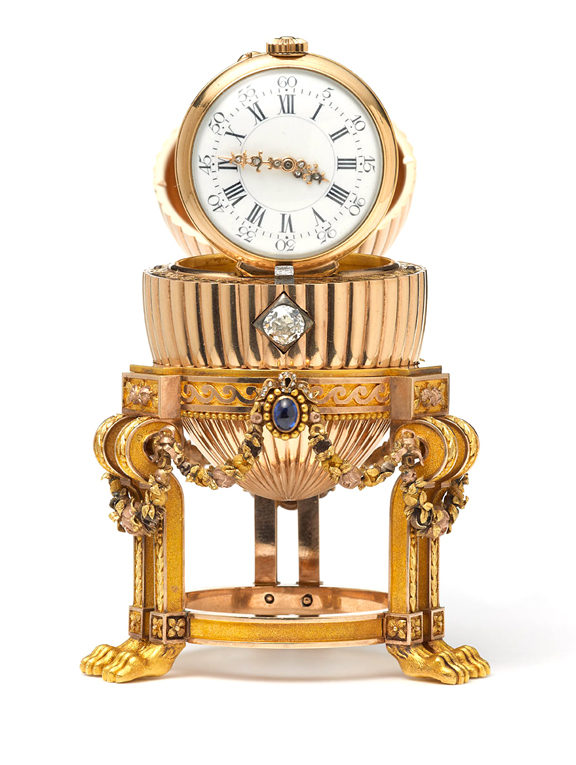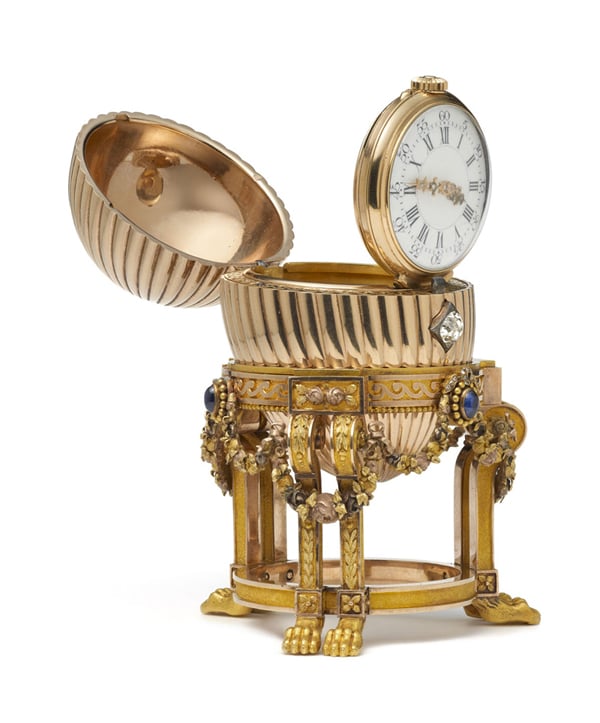 The yellow gold Fabergé imperial egg was a gift to Empress Maria Feodorovna from Emperor Alexander III for Easter in 1887. Images: Wartski, Prudence Cuming Associates.
Related Forum and Blog Topics:
California Couple Finds Over 1,400 Gold Coins Valued at $10 Million

Visit The Museum of London to See The Cheapside Hoard: London's Lost Jewels