By
Erika Winters
Head to the Museum of London to see a fascinating new exhibition, The Cheapside Hoard: London's Lost Jewels, which runs until April 27, 2014. The show explores the mystery of the "Cheapside Hoard," a fabled collection of Elizabethan and Jacobean jewelry found buried underneath a cellar in London in 1912.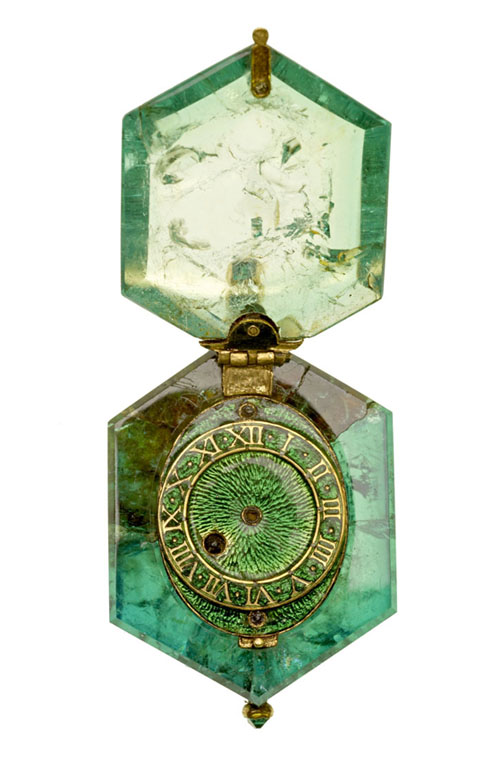 Colombian emerald watch • 17th century
From the Museum of London:
This is the first time that the Cheapside Hoard has been displayed in its entirety since its unexpected discovery over 100 years ago. A jeweller's stock in trade, we now know that the hoard was buried between 1640 and 1666. The crucial clue comes from a previously overlooked intaglio (a gemstone with an engraved design), blazoned with the heraldic badge of William Howard, the first and only Viscount Stafford (1612-1680).
At nearly 500 glittering pieces strong, the hoard includes delicate finger rings, cascading necklaces, Byzantine cameos, beautiful jewelled scent bottles, and a unique Colombian emerald watch. This priceless collection of jewels is the City of London's most exquisite stash of buried treasure. And it is the single most important source of our knowledge on early modern jewellery worldwide.
Where: Museum of London, 150 London Wall, London EC2Y 5HN, United Kingdom
When: October 11, 2013 through April 27, 2014
Visit the Museum of London to learn more.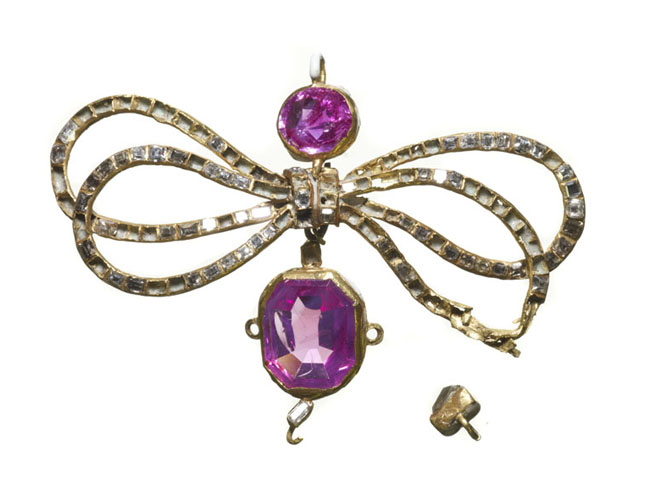 Bow pendant in gold with rubies and table-cut diamonds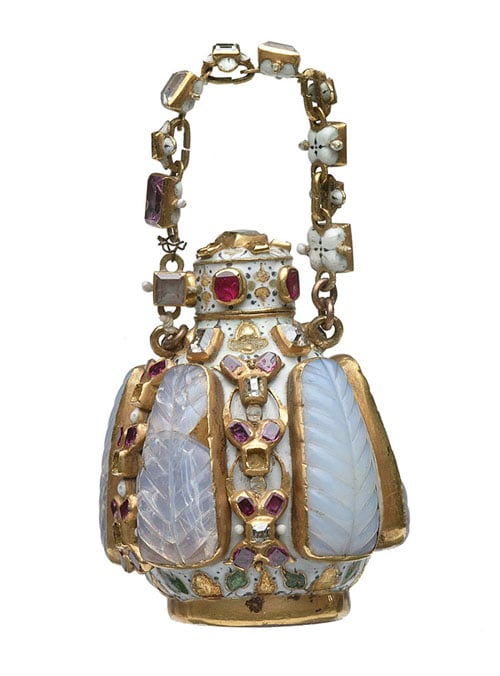 Scent bottle made in gold with sapphires, opals, and diamonds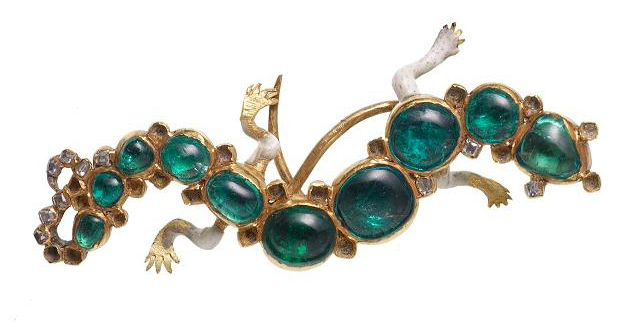 Salamander brooch with Colombian emeralds and diamonds in gold with enamel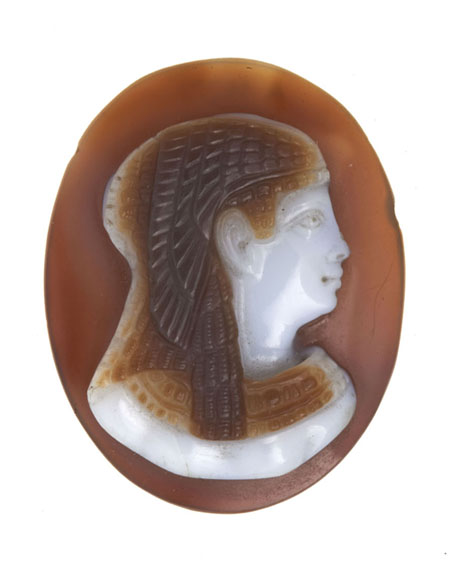 Cameo depicting the head of a Ptolemaic queen–likely Cleopatra • The oldest piece of the Cheapside Hoard, cut in the 2nd or 3rd century BC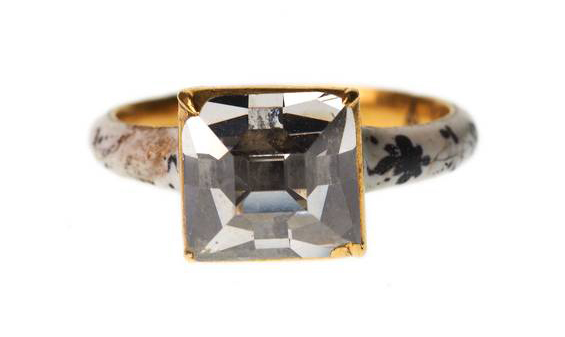 Solitaire ring with table-cut diamond in gold and enamel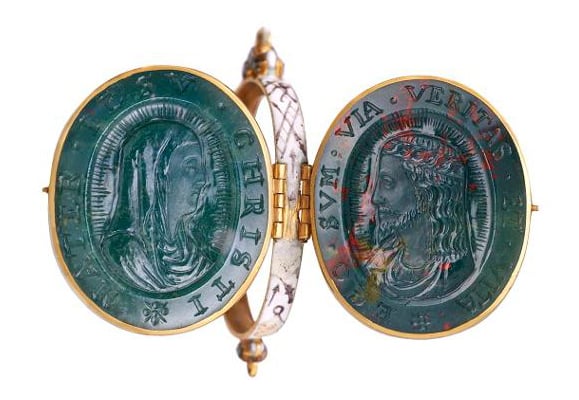 Bloodstone cameo locket depicting Christ and the Virgin Mary
All images courtesy of the Museum of London.
Visit "The Museum of London's Extraordinary Cheapside Hoard" from the Fall 2013 issue of Gems and Gemology for a comprehensive look at the exhibition.
More jewelry exhibitions:
The Metropolitan Museum of Art to Present "Jewels by JAR" this November
Fancy-Colored Diamond Exhibition at the Los Angeles Natural History Museum