By
Erika Winters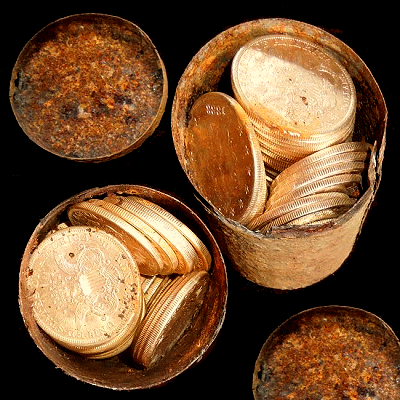 Image: Kagin's Inc.
Ever fantasize about finding $10 million in gold coins? Well that fantasy became a reality for one lucky Northern California couple, who found over 1,400 gold coins from the late 19th century.
According to Kagin's Inc., a company specializing in rare coins, the couple found the coins on their property while walking their dog. Kagin's will be offering them for sale on their company website and on Amazon. The coins were independently certified by the Professional Coin Grading Service of Irvine, CA.
From Kagin's Inc.
In California's gold country, the legend of buried treasure has become one family's reality. While taking their dog on his daily walk across their property, a couple noticed a partially buried can jutting out of the ground.
Using a stick, they were able to dislodge the can and decided to carry it back to their house. The can was unusually heavy, but nothing could have prepared them for what they would find when they pried the lid open: mixed in with dirt and stones, they could see the edges of numerous U.S. $20 gold pieces—a literal pot of gold!
After finding the first can, they went back to the original site and found another can. And then? They found even more! The couple found a total of 8 cans containing gold coins according to Kagin's.
The find, called the "Saddle Ridge Hoard," consists of almost 1,400 $20 gold pieces in addition to many more that were created between 1847 and 1894.
"What's really significant about this find," noted Donald Kagin Ph.D., president of Kagin's Inc., "is that unlike other hoards and treasures, this one includes a great variety of dates, many of which are in pristine condition; add to that a wonderful human interest story: this family literally found the pot of gold at the end of the rainbow."
The coins have an estimated value of over $10 million, and the hoard is considered the highest-valued buried treasure ever found in the U.S.
Visit the Hoard Interview at Kagin's to read an interview with the couple who found this amazing buried treasure.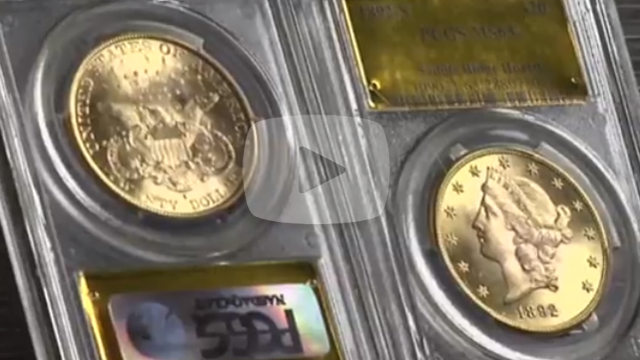 David Hall of Professional Coin Grading Service talks about the hoard. Video requires Flash. Also watch at YouTube.
You might also like:
Visit The Museum of London to See The Cheapside Hoard: London's Lost Jewels