By
Erika Winters
Jewelers of America (JA) has announced the winners of the CASE Awards, an annual retailer design competition held at the JA New York Winter Show at the beginning of March. The national competition honors JA retail members who show artistry, style, creativity, and excellence in their jewelry designs.
Awards were given to JA retail members for the following six categories: Jewelry up to $2,000, $2,001-$5,000, $5,001-$10,000, Over $10,000 (retail values), Buyers' Choice, and Best in Show.
There were a total of 63 entries judged by a panel of JA's in-house jewelry experts and four industry experts who judged entries based on their specific fields. Judges included Marc Adwar of Adwar Casting, Cindy Edelstein of the Jewelers Resource Bureau, editor-in-chief of National Jeweler magazine Michelle Graff, and Malak Atut of ZAIKEN Jewelry.
"Jewelers of America's CASE Awards retail design competition is the only national platform that showcases the craft and creativity of independent jewelers," said JA President & CEO David J. Bonaparte. "We congratulate all the CASE Award entrants, as they exemplify the talent and fine craftsmanship found in Jewelers of America-member stores nationwide."
The CASE Awards competition is open to JA retail members and their employees. JA is the national trade association for businesses that serve the fine jewelry retail marketplace. Visit Jewelers of America to join and learn more.
Jewelry Up to $2,000 First Place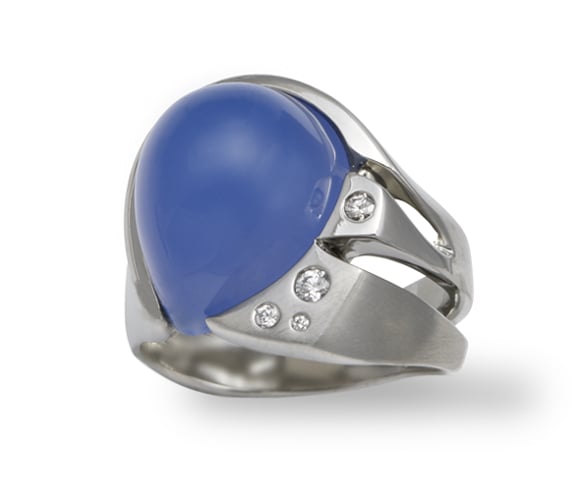 14K white gold ring with pear-shaped chalcedony and diamonds by
Susan Drake of Spectrum Art and Jewelry in Wilmington, NC
Jewelry $2,001 to $5,000 First Place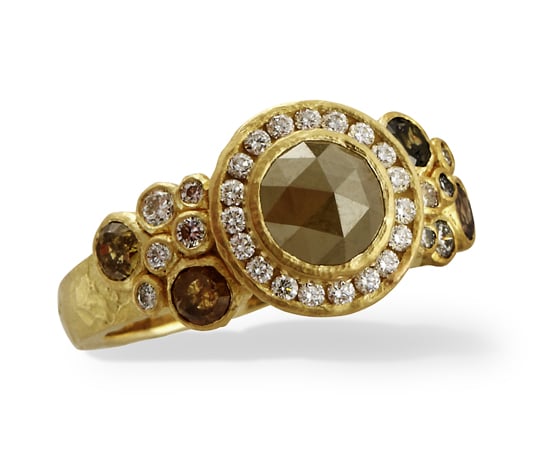 18K yellow gold ring with a 1.00-carat round opaque rose cut diamond surrounded by 31 diamonds by Craig Underwood, Becki Lamascus, and Tom Weishaar of
Underwood's Fine Jewelers in Fayetteville, AR
Jewelry $5,001 to $10,000 First Place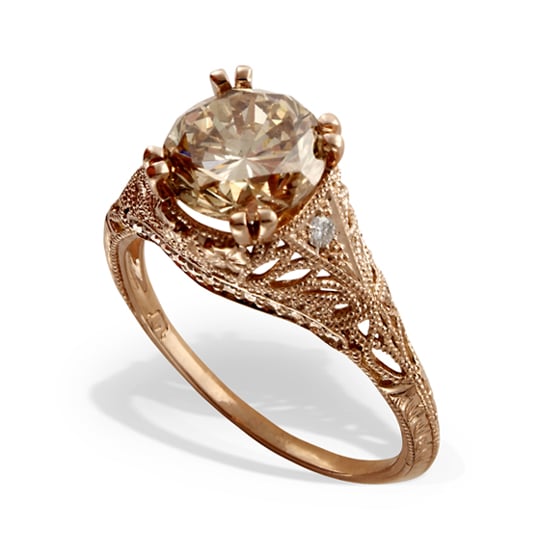 14K rose gold ring featuring a 2.33-carat brown diamond by Chris Roussel of Roussel's Fine Jewelry in Gramercy, LA
Jewelry $10,000 & Over First Place and Best in Show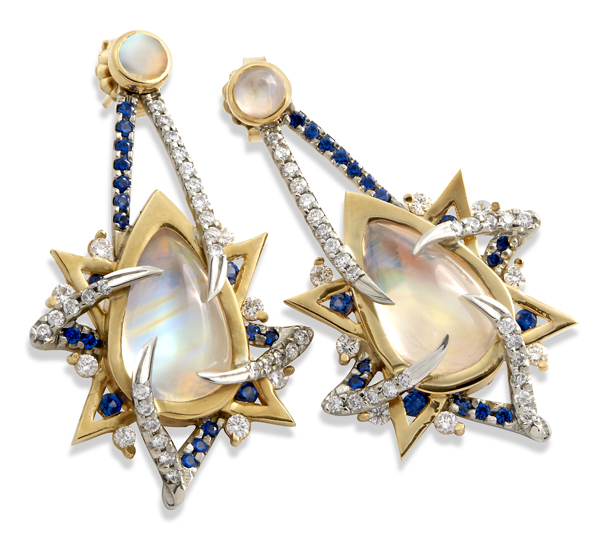 18K yellow and white gold earrings featuring moonstones (6.30 carats and 6.87 carats), sapphires, and diamonds by Belinda Vartenuk of Abshire and Haylan in Stow, OH
Buyers' Choice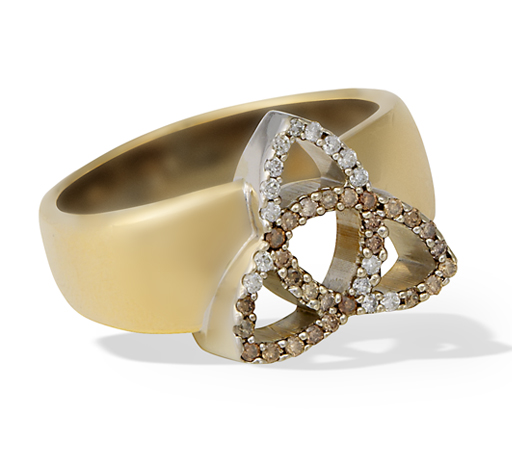 Men's trinity design ring featuring 42 pavé-set diamonds in 14K white and yellow gold by Sherry Shifley and Tom Organ of Perry's at Southpark in Charlotte, NC
All images from Digital Direct Photography, courtesy of JA
Related blogs:
Centurion Design Awards Presented to 12 Jewelry Companies
AGTA Announces 2014 Spectrum and Cutting Edge Award Winners