By
Erika Winters
The Aaron Faber Gallery will be featuring 23 jewelry artists in its upcoming "Genius of Nature" exhibition, which opens on October 3, 2013. With 75 jewelry designs, the show will explore the artists' interpretation of the natural world.
"The works curated for this exhibition look to capture this sense of the organic, of the expanding, of the not-quite-planned, as well as featuring jewels that relate more to nature's inspiration on a graphic or visual level," said Patricia Kiley Faber, co-owner of Aaron Faber Gallery and curator of the "Genius of Nature" exhibition. "It was important to include established and emerging artists, where the collection ranges from the unexpected to the more familiar. In all of these artists' works, one can discern that magical energy of creativity, pattern and randomness converging as the artists' attempt to capture something universal in a single remarkable jewel."
Where: 666 Fifth Avenue, New York, NY 10103
When: October 3 – 26, 2013
Visit the Aaron Faber Gallery to learn more.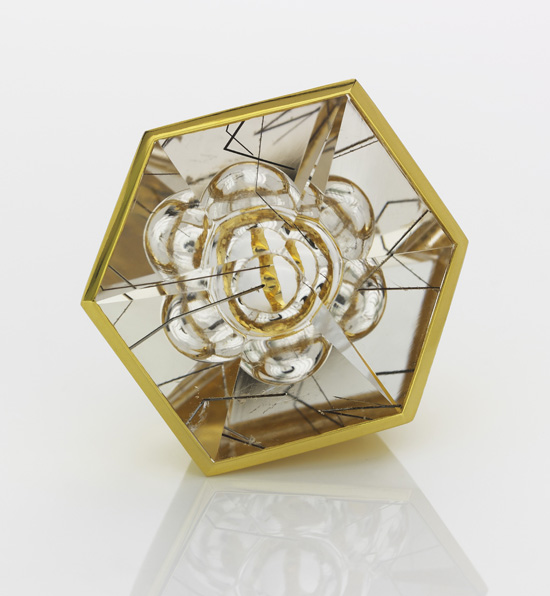 Atelier Munsteiner • "Hexagonal" ring with 25.48-carat tourmalinated quartz in 18k yellow gold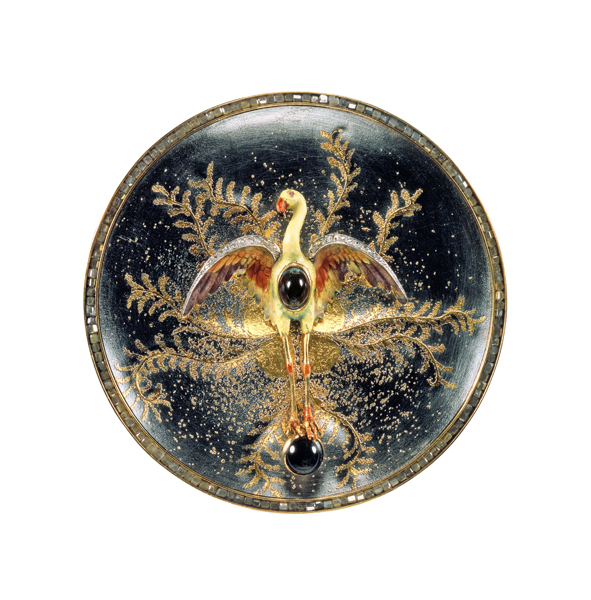 Atelier Zobel • Flamingo brooch/pendant in silver, 24k, 22k, and 18k gold with diamond cubes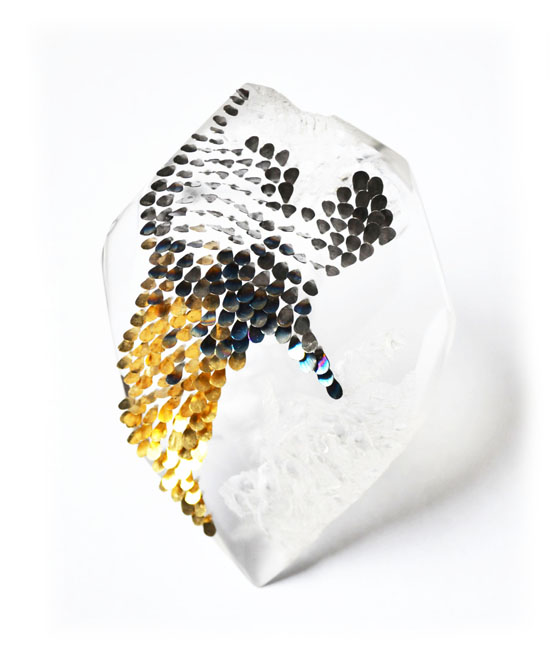 Emmeline Hastings • brooch – in perspex with titanium and gold flecks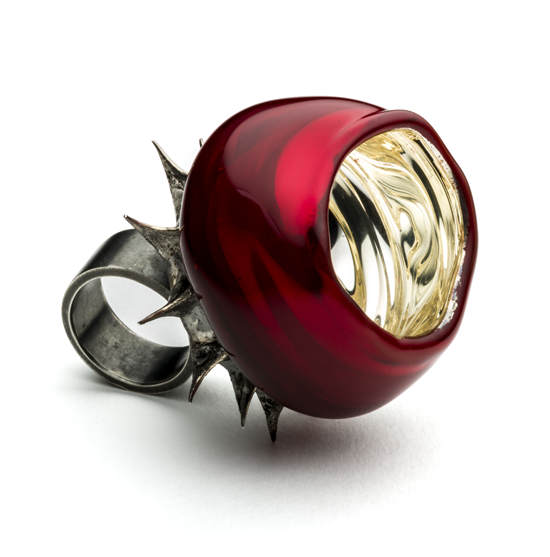 Paolo Marcolongo • The Blow Shadow Ring in Murano glass
Images courtesy of the Aaron Faber Gallery.
More jewelry exhibitions:
The Metropolitan Museum of Art to Present "Jewels by JAR" this November
Fancy-Colored Diamond Exhibition at the Los Angeles Natural History Museum
Sotheby's Exhibition to Showcase Rare Jewels from Alexandre Reza