By
Erika Winters
We're always on the hunt for innovative online shopping features, so when we learned about Ritani's new Custom Ring Designer, we had to check it out. The ring designer lets you choose from an almost endless array of styles–there are literally thousands–to create your ultimate dream engagement ring. And the first thing that struck us was the cool use of design sketches that let you build your own rendering. For those of us who want a custom ring, but can't draw to save our lives, Ritani's designer lets you control the sketching process, one step at a time.
The interface is pretty straightforward. You first choose a basic ring style and a diamond shape, and then you enter the world of components by adding a head top, head side, ring top, and ring side. I've outlined the process with screen snaps below. I opted to design a double-halo style with an asscher-cut diamond–go big or go home right? Suffice to say, I had a good time building this ring, which combines a contemporary style with vintage details.
If you haven't tried the new feature, head over to Ritani to give it a whirl.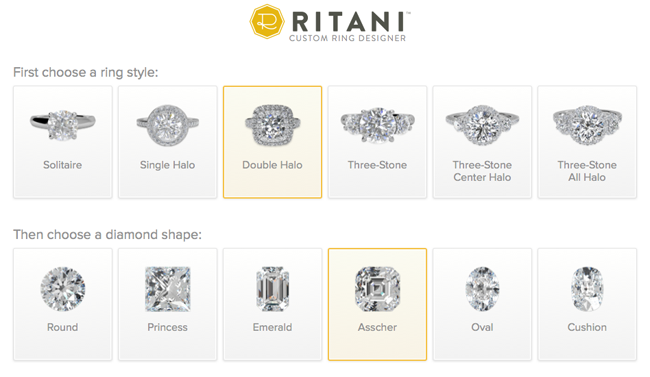 I opted for a double-halo style engagement ring with an asscher-cut diamond, which led me to a whopping 54,144 unique designs ranging from $2,840 to $9,095. Rather than selecting a pre-designed combination (some shown just below), I decided to customize…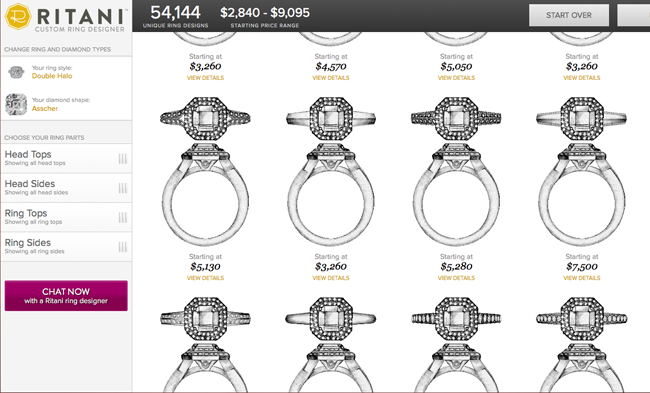 Head Tops
For the head top, I chose a bezel-set style with milgrain and crisp octagonal edges to reflect the shape of the asscher-cut diamond.
Head Sides
For the head's profile, I liked the beveled halos and diamond detail of the PS560 style.
Ring Tops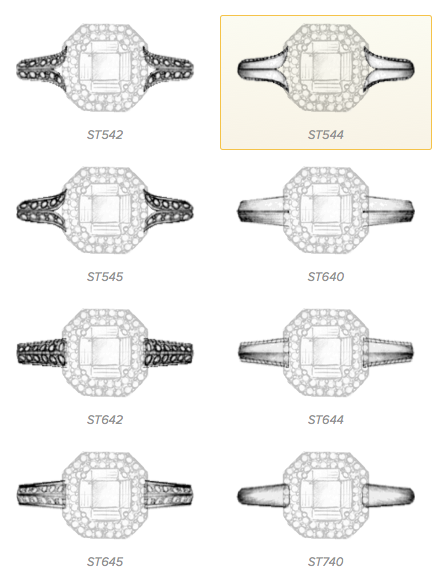 I opted for a graceful split-shank with milgrain for the ring's top view.
Ring Sides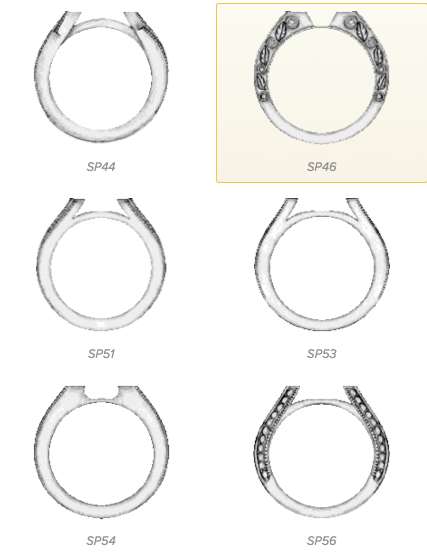 And for the profile view, I selected engraving with diamond detail for a vintage look.
The Result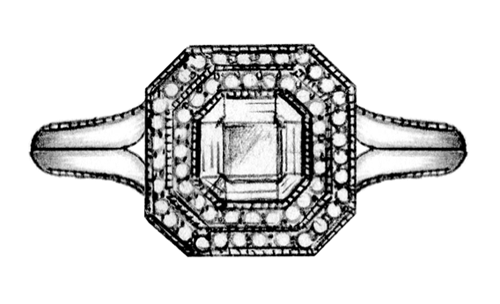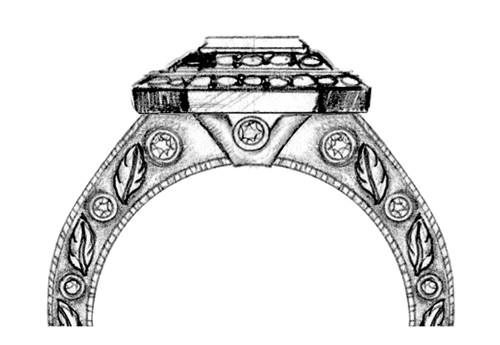 And voilà! The result is a lovely custom ring sketch that was really fun to create. After the design is complete, the Custom Ring Designer displays an estimated price, and customers have the option of ordering a 3D CAD rendering
More on Ritani:
Top 3 Engagement Ring Styles from Whiteflash

Ritani diamond earrings for Mother's Day