By Erika W.

Fabulous Jewelry Shared by Pricescope Members
Kicking off the New Year with a Ritani Classic engagement ring posted by lokelani. Thanks everyone for posting your gorgeous jewelry in the Show Me the Bling forum!
Ritani in Rose Gold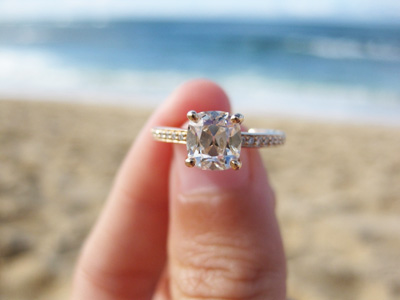 Posted by lokelani
My GOG AVC in Rose Gold Ritani!
Lokelani's classic Ritani solitaire engagement ring features a 1.08 G SI2 August Vintage cushion cut diamond set in rose gold. Modeled after antique cushion cuts, AVCs are known for their chunky facets and lively performance.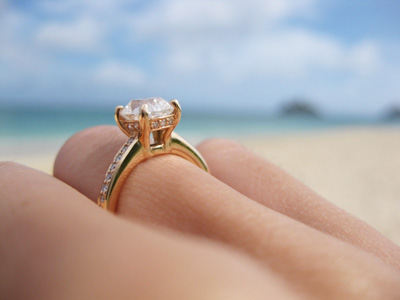 Posted by lokelani
Diamonds on the gallery enhance this classic solitaire.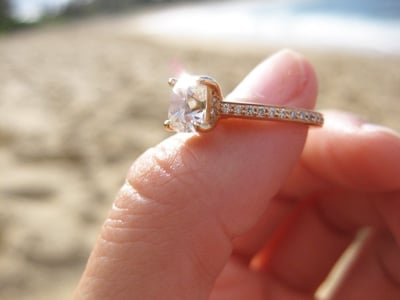 Posted by lokelani
The Ritani Classic engagement ring features a single row of micropave on the shank.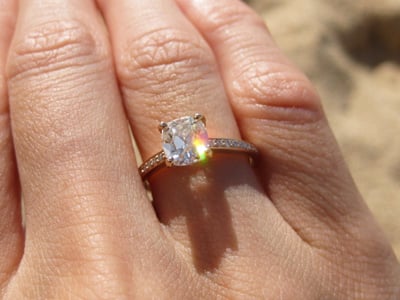 Posted by lokelani
Diamond and Ritani ring from Good Old Gold
On the hand…Congratulations on your engagement, lokelani!
Related Threads:
Show me your AVC/AVOEC diamonds!
Share your Engagement Rings! Show Me the Ring!