By Erika W.


Fabulous Jewelry Shared by Pricescope Members
This week's jewel is a classic Tsavorite garnet and diamond ring posted by yingh. Thanks everyone for posting your gorgeous jewelry in the Show Me the Bling and Colored Stones forums!
January Birthstone – Tsavorite Garnet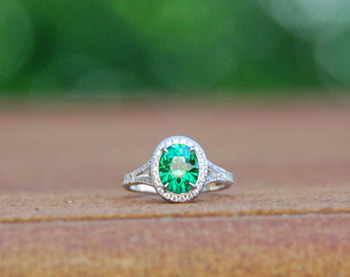 Posted by yingh
Finally, My Tsavorite Ring
Many people imagine garnets to be dark brownish red gems set in Grandma's old jewelry, but garnets actually come in an array of colors! Garnets comprise a fascinating group of gems, and several species and varieties exist within that group. One of the most stunning varieties of garnet is Tsavorite. Tsavorite garnets typically range from medium to dark green with hints of yellow or blue secondary color.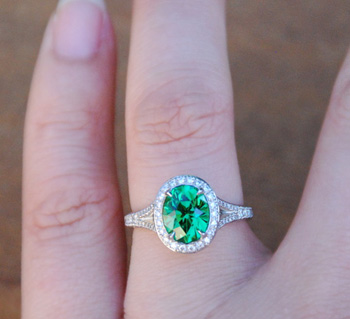 Posted by yingh
Yingh's 2.33 carat Tsavorite garnet ring features a diamond halo which offsets the rich green gem. Tsavorites are notoriously hard to photograph, but yingh has captured the vivid medium green color with panache.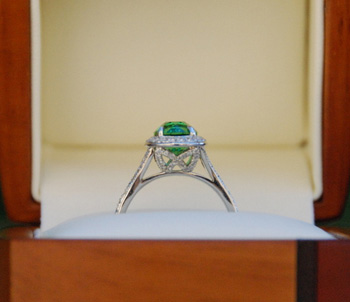 Posted by yingh
Yingh chose an intricate gallery of pave diamonds-a lovely profile.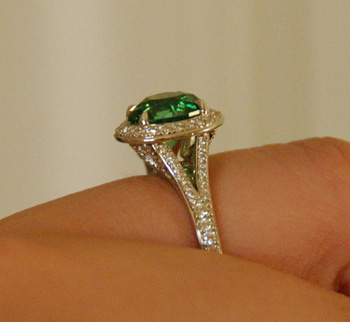 Posted by yingh
A delicate split shank curves toward the head of the ring.
Related Topics:
Share your Tsavorite Garnet Rings! Colored Stone E-rings/Eyecandy