By
Erika Winters
A global exhibition featuring both the historic and contemporary works of Paris-based jewelry house Alexandre Reza will debut at Sotheby's New York this November. The exhibition titled "The Extraordinary Jewelry of Alexandre Reza" will showcase some of the world's rarest gemstones, including a 134-carat untreated Ceylon sapphire, in exceptional designs.
The collection, which can be viewed at Sotheby's New York from November 2-14, 2013, will travel to Sotheby's global offices in London, Doha, and Beijing in 2014.
The exhibition will also highlight new pieces designed by Olivier Reza, son of Alexandre, including Colombian emerald and diamond earrings and a natural pearl necklace.
"My family and I are honored to partner with Sotheby's and share both the Alexandre Reza archives and new creations with jewelry collectors around the world. Carefully curated, this exhibition will showcase my father's legacy as a jeweler, and the work that we create today in his honor. Our passion for connecting high-quality craftsmanship with superb raw material, combined with impeccable design will forever remain the cornerstone of our house," said Olivier Reza.
Located on the Place Vendome, Alexandre Reza continues to offer the world's rarest gemstones from its private collection in addition to new designs.
"Alexandre Reza's legacy forms an integral and important part of the history of post war jewelry. Sotheby's is honored to showcase his work through this special exhibition which will include many of the most important jewels and parures created by Alexandre Reza
during the last forty years, featuring spectacular diamonds, natural pearls, and superb colored gems," said David Bennett, Chairman of Sotheby's Jewelry Division, Europe & Middle East.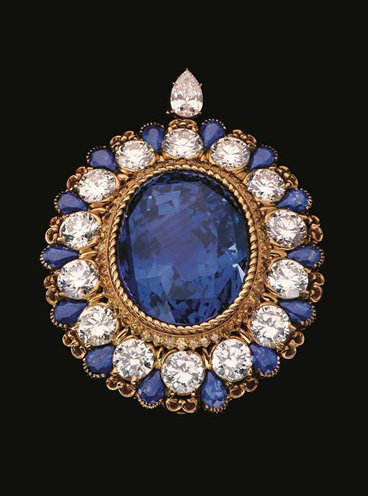 Alexandre Reza brooch with a 134-carat untreated Ceylon sapphire, 17 carats of round diamonds, a 1-carat pear-shaped diamond, and 14 pear-shaped sapphires weighing 8 carats • 1980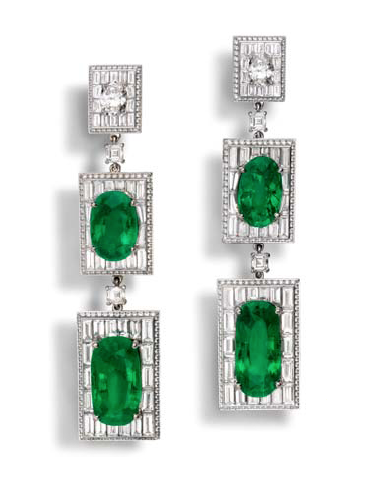 Alexandre Reza platinum earrings with Colombian emeralds totaling over 51 carats with 14 carats of diamonds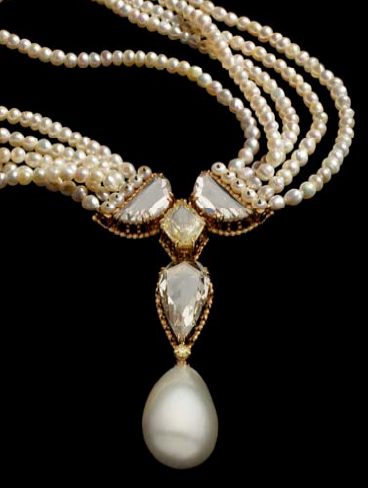 Alexandre Reza natural pearl necklace with a 29-carat pear-shaped pearl drop, a 2.5-carat fancy-intense yellow diamond, and 3 rose-cut diamonds totaling 12 carats
Related Blog Topics:
Elizabeth Taylor's Jewels, Cleopatra Headdress to Be Auctioned in October
Paula Crevoshay's Stunning Jewels Shine at the Carnegie Museum in New Exhibition

Fancy Colored Diamonds to Dazzle at Sotheby's Hong Kong Spring 2013 Auction