By
Erika Winters
*Updated October 11, 2013 – Auction dates changed to November 9 and 10 at Julien's in Beverly Hills.
If you missed Christie's 2011 sale of Elizabeth Taylor's jewels, you're in luck, as Julien's Auctions will be offering an array of jewelry, clothing, and memorabilia from the screen legend's collections this October in Beverly Hills.
Notable jewelry pieces include a multi-gem necklace and earring set in 18k gold, signed by Zorab, which is estimated to fetch between $10,000 and $15,000. Julien's will also be auctioning costume pieces from the 1963 film Cleopatra, including a bangle bracelet with lotus blossoms suspended from long, beaded fringes and chains, estimated at $1,000 to $2,000. And the falcon headdress worn by Elizabeth Taylor in addition to two studio images from the film will also highlight Julien's sale. The headdress, which features hand-etched and painted leather feathers, is estimated to sell for $2,000 to $3,000.
And in partnership with the Newbridge Silverware Museum of Style Icons (MOSI), Julien's is showcasing selections from the upcoming auction in "The Collection of Elizabeth Taylor" exhibit in Ireland through August 25.
Elizabeth Taylor's collection will be auctioned at Julien's "Icons & Idols: Hollywood" event on Saturday, October 12. Visit Julien's Auctions for more information.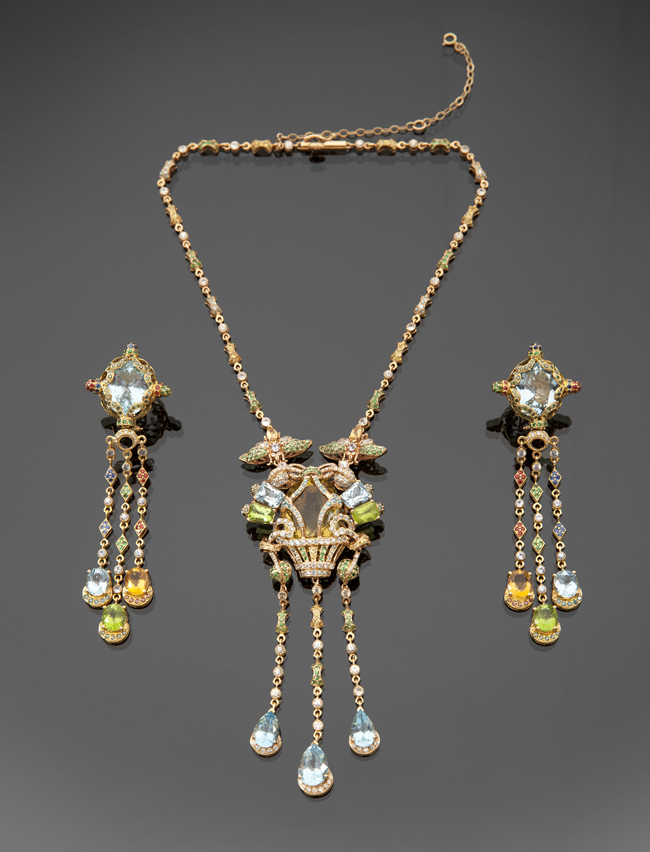 Elizabeth Taylor's multi-gem earrings and necklace in 18k gold by Zorab Estimate: $10,000 – $15,000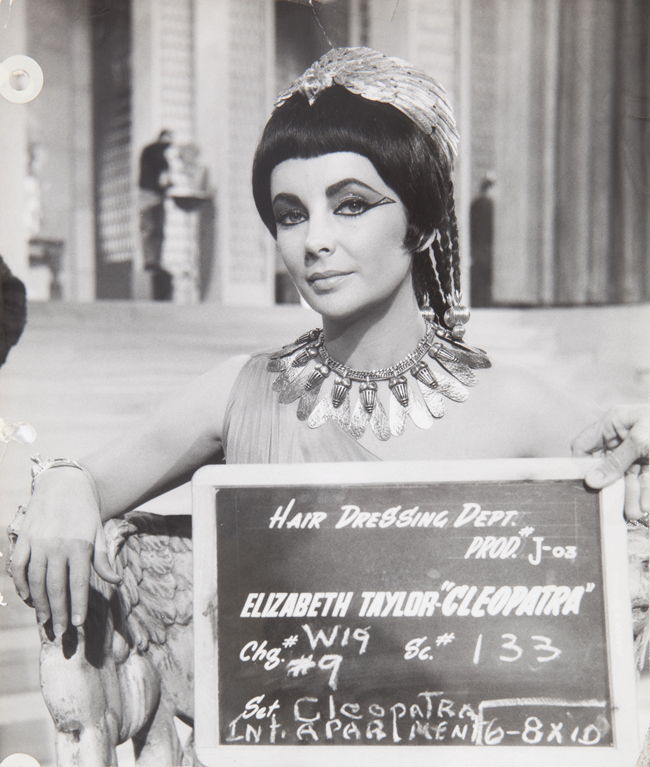 The falcon headdress worn by Elizabeth Taylor in Cleopatra will be auctioned with two studio images of Taylor wearing the piece.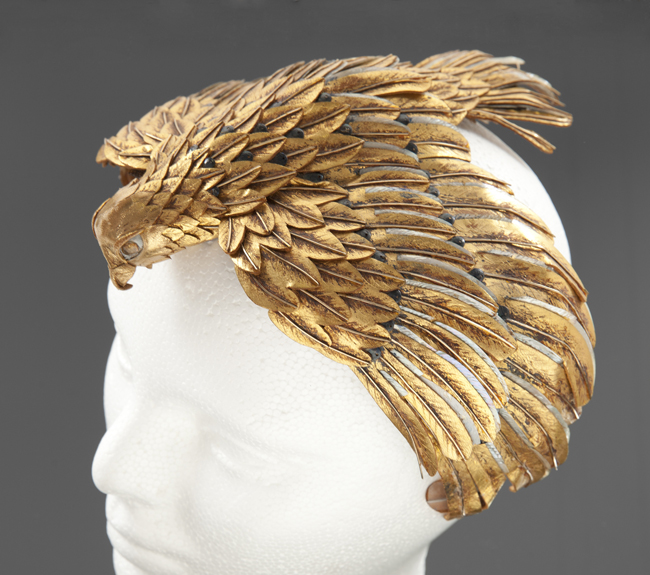 Falcon headdress from Cleopatra • Estimate: $2,000 – $3,000
Images courtesy of Julien's Auctions.
Related Blog Topics:
Elizabeth Taylor's Jewelry Auction Achieves a Record $115.9 Million

Highlights from the Elizabeth Taylor Jewelry Exhibition