Unintentionally yet apparently, the theme for this list is… heists and thrillers.
While there's a little bit of a cheat with two on the list being "remakes", they made the cut thanks to their impressive gemological eye candy. There might be differing opinions on the plots of or acting in some of the films listed below, but there'll be no quibbling about their big screen baubles.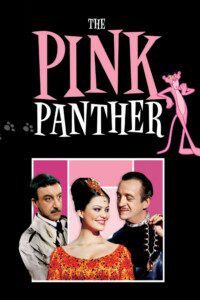 Pink Panther (1963)
Bumbling yet endearing, Inspector Clouseau/Peter Sellers is in Rome, determined to protect a princess and her priceless diamond, the Pink Panther, from "The Phantom", a notorious jewel thief.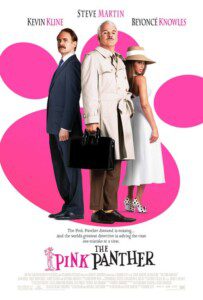 Pink Panther (2006)
In this remake, Steve Martin plays the blundering gumshoe – can he solve the murder of a famous soccer coach and recover the stolen Pink Panther diamond?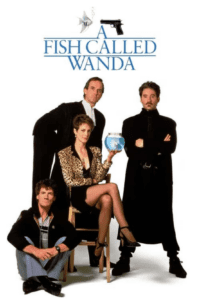 A Fish Called Wanda (1988)
Jamie Lee Curtis, Kevin Kline, and Michael Palin are a trio of diamond thieves with their minds on double-cross. After prematurely getting their boss out of the way, they'll have to find out if his lawyer, John Cleese, can lead them to where their boss hid a stash of diamonds without arousing suspicion.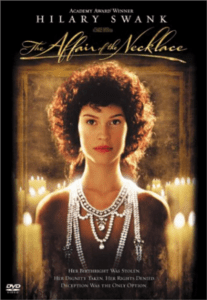 The Affair of the Necklace (2001)
In pre-revolutionary France, Hilary Swank decides to avenge her newly destitute and ruined aristocratic family by manipulating the public opinion of Queen Marie Antoinette using a 2,800-carat diamond necklace. (Fun Fact: Inspired by historical people and events.)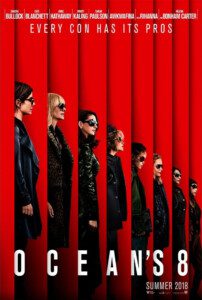 Ocean's 8 (2018)
Danny Ocean's sister, Debbie/Sandra Bullock, teams up with her best friend Cate Blanchett and some other ladies to steal a diamond from Met Gala to square a previous bad-deal-gone-wrong. (Fun Fact: While the starring necklace is made of zirconium oxides in white gold and not diamonds, it was inspired by a real piece – one designed by Jacques Cartier for a man, the Maharaja of Nawanagar, in 1931. Unfortunately, the necklace does not exist today, but original sketches show it would have weighed in at 500 carats. The design had to be scaled down for a woman; the version Anne Hathaway wears would be about 450 carats if it were made of diamonds. Even though this necklace wasn't real, it still took more than 10 artisans over 4,000 hours to create.)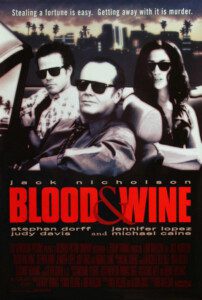 Blood and Wine (1996)
Jack Nicholson is a spendthrift wine merchant with wealthy clients and an eye for the ladies and another eye on a client's $1 million-dollar necklace that might solve all his financial problems. (Fun Fact: At the time, rumored to be one of the most expensive pieces of jewelry shown in a film.)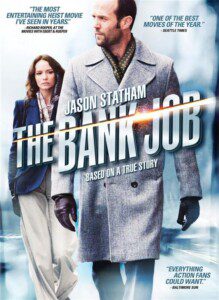 The Bank Job (2008)
Jason Statham's back at it again, but this time in the 1970s. Working off a tantalizing clue, he leads a team bent on finding a missing, previously stolen stash of jewelry and cash – worth £3 million.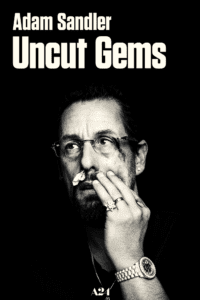 Uncut Gems (2019)
Jewelry store owner Adam Sandler has a gambling addiction – will a valuable diamond save him from his dangerous, disreputable creditors?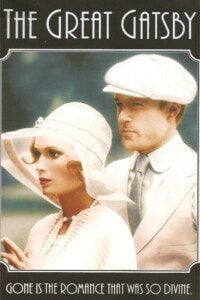 The Great Gatsby (1974)
Robert Redford and Mia Farrow play F. Scott Fitzgerald's famous on-again, off-again Roaring Twenties lovers, each wrapped up in their own unhappy excesses of money, power, alcohol, and love… or the lack of it. (Fun Fact: Happily for this film, Cartier had begun seeking out and buying back many of its Art Deco pieces a few years earlier. Many of the pieces worn in the film (diamond brooches, pearl sautoirs, diamond necklaces, bracelets, and rings…etc.) are fine vintage and antique pieces by the house.)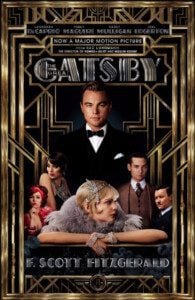 The Great Gatsby (2013)
Leonardo DiCaprio and Carey Mulligan star in the most recent adaptation of Fitzgerald's book. (Fun Fact: All the jewelry worn by Carey Mulligan (Daisy Buchanan) and Elizabeth Debicki (Jordan Baker) are real, supplied this time around by Tiffany & Co. All are either specially made for the film (i.e. the string of pearls Tom buys for Daisy in the book described as costing $350,000) or from the Tiffany archives (i.e. Debicki's vintage diamond hat pins).)
Written by Gloria Cheng
Miss Part 1? Find it here: Diamonds and the Movies- Watchlist Part 1