By
Erika Winters
Christie's Hong Kong has announced "Statement Jewels," an online-only sale comprising 80 jewelry lots with a wide range of prices–estimates start at HK $2000/ US $250. The sale–which goes live on Tuesday, February 25, and runs through Thursday, March 6–will take place at www.christies.com/statementjewels.
Highlights include an array of colored-gemstone jewelry sets and signed pieces from Van Cleef & Arpels, Chaumet, and Chopard.
In 2013 Christie's garnered $678.3 million in jewelry sales–the highest annual result for an auction house. Following that result in 2014, Christie's is continuing to develop unique sales channels for collectors. The online-only sale "Statement Jewels" aims to bring unique pieces from private collectors to jewelry lovers in a more accessible format.
Check out the highlights below, and visit Christie's to learn more and to sign up for bidding.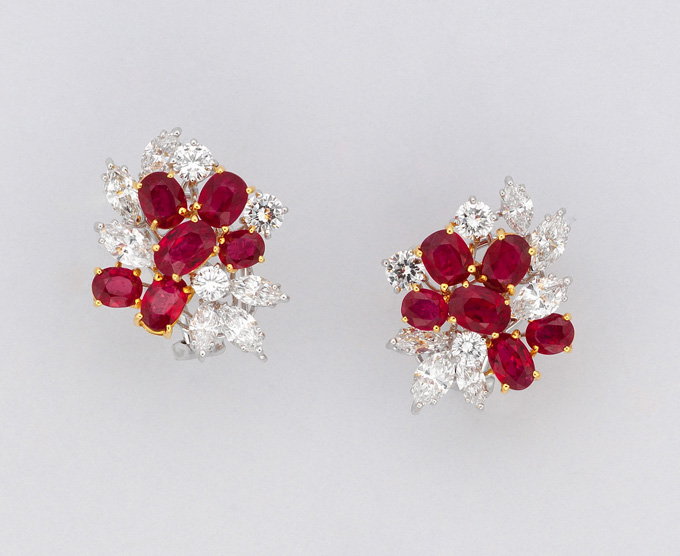 Lot 64 • A pair of ruby and diamond earrings •
Estimate: HK$40,000–60,000 / US$5,000-7,500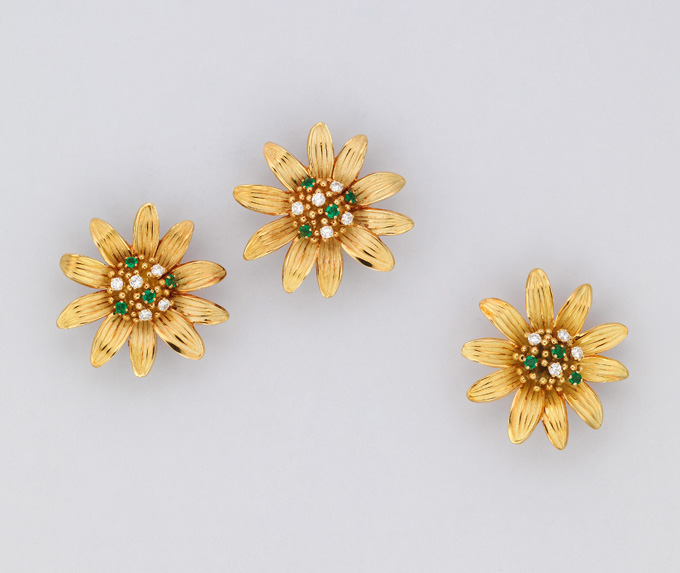 Lot 1 • A set of emerald and diamond jewelry by Chaumet • Estimate: HK$15,000–25,000 / US$2,000-3,000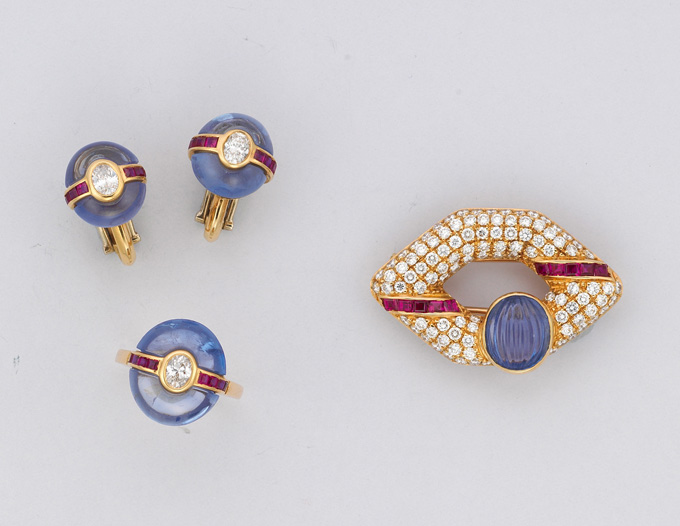 Lot 46 • A group of sapphire, ruby and diamond jewelry •
Estimate: HK$30,000–50,000 / US$3,800-6,500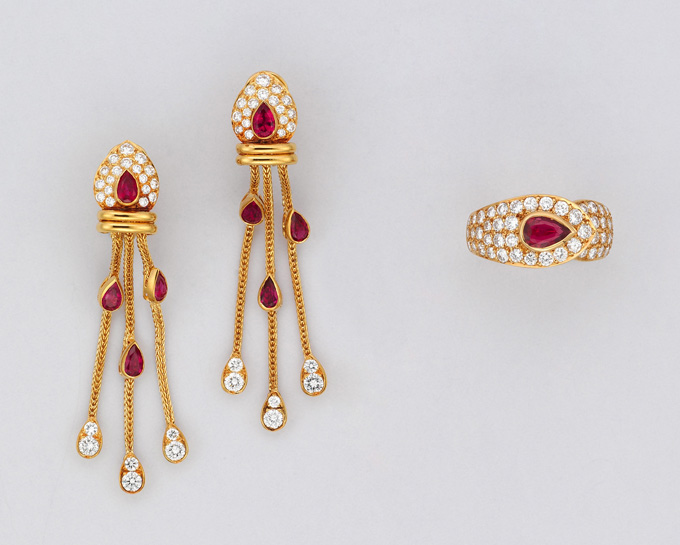 Lot 2 • A set of ruby and diamond jewelry by Van Cleef & Arpels •
Estimate: HK$40,000–60,000 / US$5,000-7,500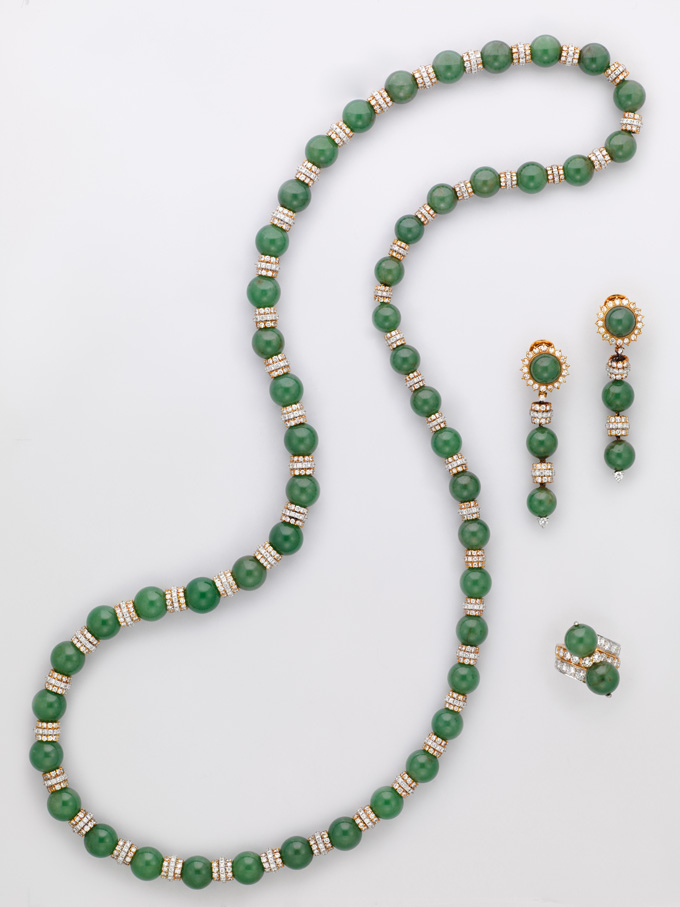 Lot 38 • A suite of jadeite and diamond jewelry •
Estimate: HK$50,000–80,000 / US$6,500-10,000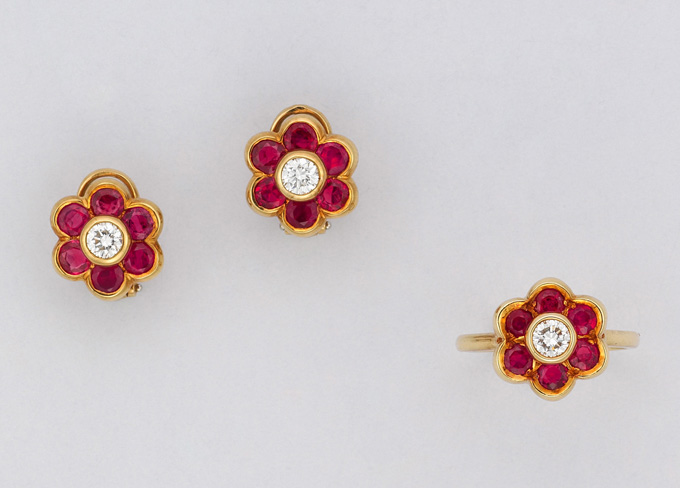 Lot 3 • A set of ruby and diamond jewelry by Van Cleef & Arpels •
Estimate: HK$15,000–25,000 / US$2,000-3,000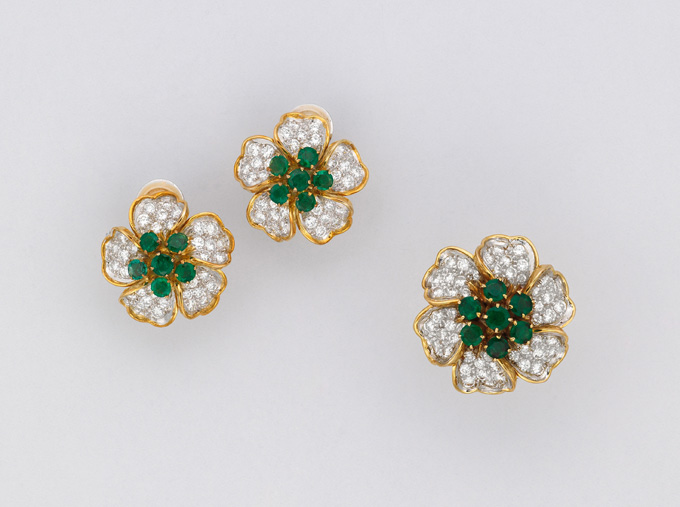 Lot 21 • A set of emerald and diamond jewelry •
Estimate: HK$15,000–25,000 / US$2,000-3,000
Related:
14.82-Carat Orange Diamond Sells for Record $35.5 Million at Christie's

Rare Burmese Rubies to Heat Up Christie's Hong Kong Auction
Kim Kardashian's Engagement Ring Fetches $749,000 at Auction