By
Erika Winters
A selection of rare Burmese rubies will lead Christie's Hong Kong Magnificent Jewels auction on November 26, 2013. The auction, which will include over 300 colored gemstone and diamond jewels, is expected to fetch approximately $90 million.
Highlighting the sale is the "Crimson Garland" suite by Etcetera with an unheated Burmese ruby and diamond necklace estimated to sell for $4.8 to $7.2 million and a pair of unheated Burmese ruby and diamond earrings expected to fetch between $1.8 and $3.2 million. Christie's described the rubies as vivid "pigeon's blood" red with 99.98 carats total of rubies and over 70 carats of diamonds combined.
An exceptional ring named "The Regal Ruby," with a 13.21-carat unheated Burmese ruby, will also lead Christie's auction. The ruby is set with diamonds and is expected to fetch between $4.8 and $7.2 million.
Christie's Hong Kong will present an array of rare diamond, emerald, natural pearl, and jadeite jewels at the November auction.
Visit Christie's to view all lots from the Hong Kong Magnificent Jewels autumn sale.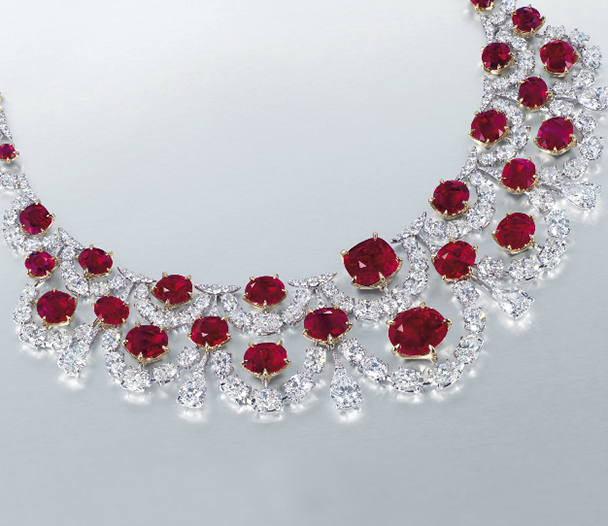 Unheated Burmese ruby and diamond necklace by Etcetera with 87.78 carats of rubies, including two cushion-shaped rubies weighing 10.32 and 10.03 carats • Estimate: $4.8-$7.2 million • Christie's Images Limited 2013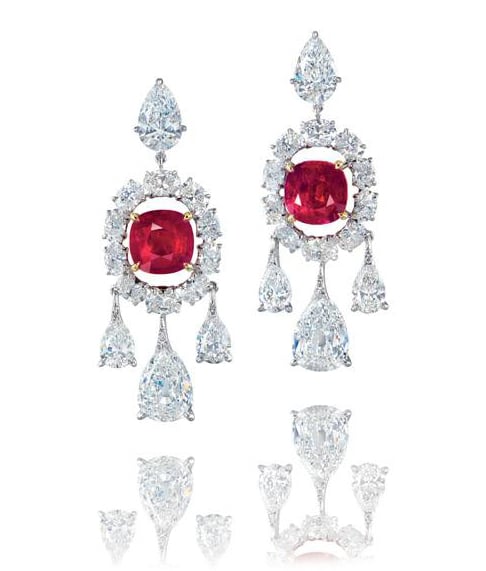 Unheated Burmese ruby and diamond ear pendants by Etcetera set with two cushion-shaped rubies weiging 6.17 and 6.03 carats • Estimate: $1.8-$3.2 million • Christie's Images Limited 2013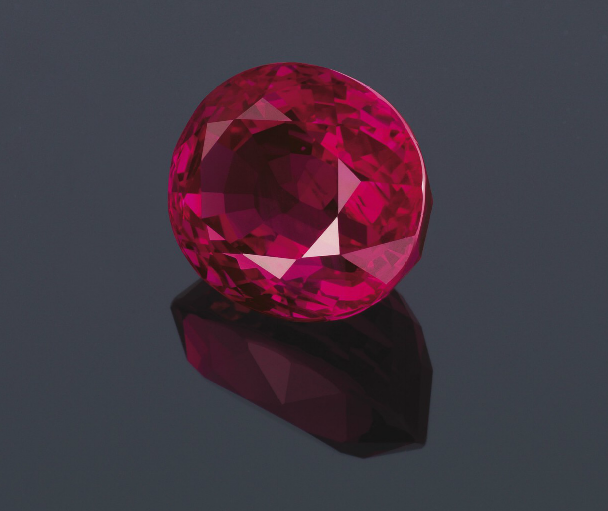 "The Regal Ruby" – 13.21-carat unheated Burmese ruby • Estimate: $4.8-$7.2 million • Christie's Images Limited 2013
More jewelry auction news:
Christie's to Auction Ultra-Rare 14-Carat Orange Diamond

Kim Kardashian's Engagement Ring from Kris Humphries Fetches $749,000 at Auction
Trio of Pink, Blue, and Yellow Diamonds to Highlight Christie's Auction