By
Erika Winters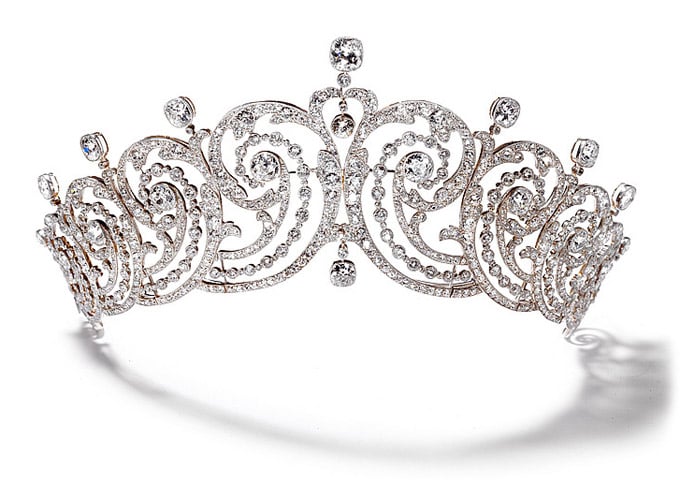 The Cartier "Foliates" tiara, made for the Countess of Essex in 1902, is on display at the "Cartier: Style and History" exhibition at the Grand Palais in Paris. Image: N. Welsh, Cartier Collection
The "Cartier: Style and History" exhibition has opened at the Grand Palais in Paris, allowing visitors an intimate look at some of the world's most renowned jewels by the legendary house. An array of tiaras–including the Cartier "Foliates" tiara, shown above, and the "Halo" tiara worn by the Duchess of Cambridge on her wedding day–are on display in addition to Grace Kelly's engagement ring from Prince Rainier III of Monaco.
From the Grand Palais:
Perhaps because it has been eclipsed by its famous name and the sparkle of its diamonds, too little is known even now about the rich and complex history of this great house of jewellery. Yet Cartier has played a key role in the history of the decorative arts. Its creations–from the classicism of the "jeweller to kings" to the radical inventions of style moderne–offer a fascinating testament to the evolution of taste and social codes.
Blouin Artinfo published an in-depth look at the exhibition, including highlights from the show and the video below.
From Blouin Artinfo:
Billed as the biggest jewelry exhibition ever held, "Cartier: Style and History" opened December 4 at the Grand Palais in Paris to convey an art historian's perspective on the evolution of Cartier's creations–with a focus on the role of women within historical and social contexts from 1847, when the house was founded, to the 1970s.
Cartier: Style and History • December 4, 2013–February 16, 2014
Exhibition Location: Grand Palais • 3 Avenue du Général Eisenhower, 75008 Paris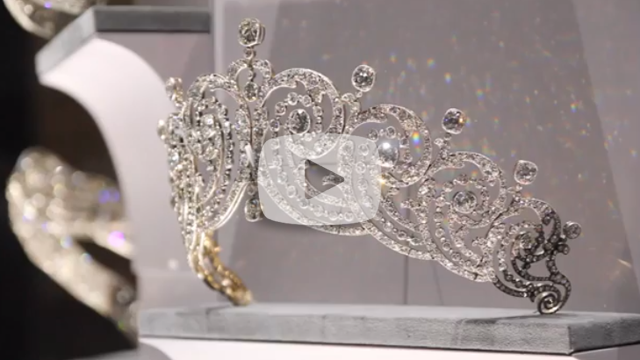 Watch Blouin Artinfo's video on the "Cartier: Style and History" exhibition. Video requires Flash. Watch at YouTube.
More jewelry exhibitions:
Go: Jewels by JAR at the Metropolitan Museum of Art
The Art of Bulgari: La Dolce Vita & Beyond, 1950–1990

Visit The Museum of London to See The Cheapside Hoard: London's Lost Jewels