Mrs-B graciously hosted a fabulous PS bejeweled get together! When PriceScopers get together the bling level is always off the charts! It's exciting to see the follow up posts, but especially all the jewels!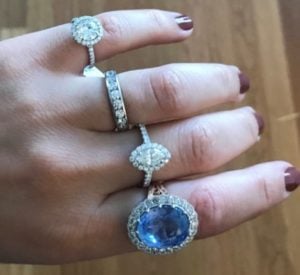 David Klass was in attendance with an assortment of fine diamonds to peruse. Rhino, of August Vintage was also on hand with knowledge and jewelry to share! The sparkle level of this soirée was surely visible from space!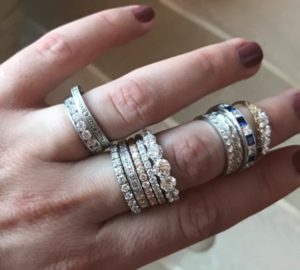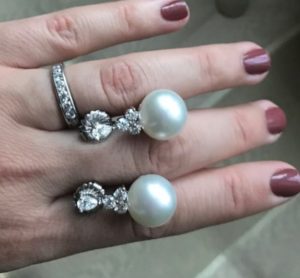 I am not going to post ALL the pictures, because there are just so many fabulous ones and you owe it to yourselves to go take a look! What a wonderful evening this looks like. Great jewels, great friends, great vendors, great prizes! PriceScope is an amazing community and it is just a joy to see people get to meet up offline as well! The friendships forged over the love of jewelry are diamond strong!
Go check out the thread with tons of pics!
The Jewel of the Week is our chance to feature and appreciate a recently posted piece from the Show Me the Bling Community!
Thank you so much for sharing your jewelry experiences with us. We look forward to seeing more!
#JOTW
Come chat about issues related to diamond grading (cut, color, clarity, etc), pricing, and settings
Come show off YOUR fantastic bling with fellow jewelry lovers and trade professionals