Double, double toil and trouble, we think you're in need of a new bauble. Can you believe Halloween is here already? We've lined up some pieces that work extremely well on Halloween to make you the most well-dressed ghoul on the block.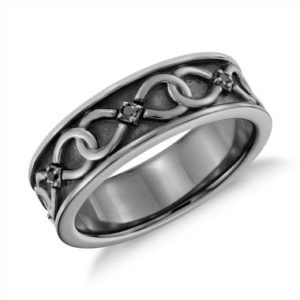 Quick, what's scarier than facing a horse of zombies? Why, being stuck with a wedding band you hate. This band is great for couples who want to venture away from the traditional wedding band and wear something that shows their personality 24/7.
If you're going to dress up for Halloween, why not go as the best-dressed version of yourself? This black pearl cocktail ring will looks so good, it'll inspire you to wear your "best-dressed" costume every day of the week!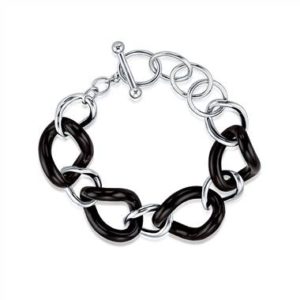 This may be our favorite Halloween pick. Chains are a big trend this year and next, so not only does this piece allow you to be on trend, it also works well with all the black you'll be sporting on Halloween. Now, isn't that a win-win for the season?
The holiday season is just getting started and it all starts with the most spooktacular of holidays, Halloween. These pieces invoke the Halloween spirit without the kistchy look many Halloween jewelry trends invoke. A very happy Haunted Halloween indeed!

By PS Staff