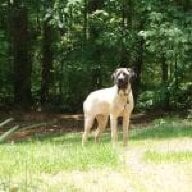 Joined

Jun 7, 2007
Messages

1,781
I got my braces when I was 15 or sixteen and I got them off right before my senior year. I was bummed about it because most of my friends were either in the home stretch or had already finished with braces. I was slow to lose my baby teeth, basically they wouldn't fall out and I would end up with two rows of teeth.

Anyways, once they were on, besides the initial pain of each tightening, I never gave them another thought. They just became a part of my mouth.
ETA: I would force her to get them, you are the parent and they are vital to her dental health later in life. They are braces, not the end of the world. They can also be kind-of fun with colored bands etc. I always had fun choosing my new color. They also have clear braces, and those invisaline ones. I think they just came out with a new teen invisiline. I guess my point is, if the orthodontist says she needs them, get them. Just look into all of your options, and then pick one.