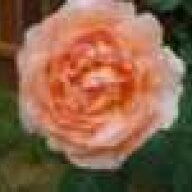 Joined

Jun 25, 2007
Messages

3,160
DD was a little behind on getting teeth and then losing them. She's been under the care of an orthodontist since she was 8. She had a palette expander to correct a narrow palette. Then she had braces for several months to realign the teeth that were moved during the expansion. She's almost 16 and has FINALLY lost all of her teeth so she's been cleared to have her final wave of orthodontic treatment which would be braces. Her teeth look okay but she definitely has some issues with alignment and crowding.

We're visiting the orthodontist soon for a full consult and DD is obsessing over the fact that she'll need braces. Generally speaking DD is a pretty laid back kid but she's seriously freaking out – I think because she'll be really embarrassed if she has to get braces especially since most kids her age are done with their orthodontic work. She constantly tells me how she'll refuse braces and she thinks her teeth are fine. I try to reason with her but she's practically in tears when we discuss it. I'm hoping that the orthodontist will be able to talk some sense into her when we go.

I know the importance of orthodontia as it relates to overall dental health but I'm torn about whether or not I *make* her get braces – at least now anyway. Kids have such fragile egos at this age and I would hate to do something so upsetting to her that isn't necessary right now. On the other hand, I feel like this is a "she'll thank me later" situation and, as someone who had to foot the bill for my own orthodontia (and walk around with gaps in my teeth until I was 25), I can appreciate that.

I've thought about Invisalign but I had that and while it's nice because it's discreet, it's a hassle. You can easily lose trays and the whole process itself requires discipline which most 16 year old girls, including mine, lack.

Out of curiosity – what would you do? Does this fall under "sometimes you have to make your kids do things they don't like"? Or...is this something not worth pushing?