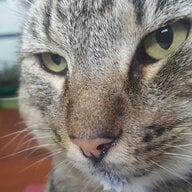 Joined

Apr 30, 2019
Messages

9,884
give me strength i need to vent !
my friend is fixated on this whole thing being a hoax and govt control
now i don't like my govt but i voted and my guys lost so i have to live with it
lossing is part of the democratic process some times
but he is convinced we have internment camp for the quareteen and managed isolation
dear God - they are mostly 4 and 5 star hotels and the tax payer is footing a lot of the bill
im getting insulted on behalf of my country here
for most people its 14 days
no body is forcing any body to return home to NZ - they are free to choose to stay where ever they are in the world
the isolation and quareteen hotels provide 3 meals a day plus snacks, daily exercise is catered for as is activities to keep kids occupied (in their rooms) internet is free, laundry is free
its 14 days out of your life
does that sound like a camp ???
grrrrrrrrrrrrrrrr !!!!
so many cases of covid have been picked up
we would be screwed like other countries with out taking these precautions
our hospitals would be overwelmed as our dead - our loved ones - pile up just like in the US, France, Sweden, Spain, UK etc etc
my country is far from perfect but we don't have internment camps here !
we have prisons and home detention but we do not have internment camps in this country
i know sometimes people awaiting deportation end up waiting in jail but in covid 19 2020 we are talking about regular law abiding citizens, perminant residents and visitors with exceptional reasons for being here - like the Pakistani cricket team, spending 14 days in a hotel
Honestly would NZ Cricket invite the Pakistan national side (and the Wedt Indies, Australia and the English woman) here and then put them into an internment camp ???
Nooooooooooo !!!!!!
its mamaged isolation at a hotel aa good as they would normally stay at here