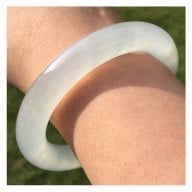 Joined

May 1, 2009
Messages

5,930
Ella|1443026685|3930886 said:

It is just me moderating the entirety of PS and I do not work full time. It is unfortunately not feasible for me to remove individual posts if the initial starter of the thread violates our policies. I do remove many posts every single day that violate our policies without removing threads, most people just do not see that happen, but it's not possible when the OP post violates our policies.
And want to express my thanks to you for your work in moderating the forum. It takes dedication to remove spam and maintain forum rules. I didn't know that you are the only moderator. Most forums I participate in have at least a handful to share the load.