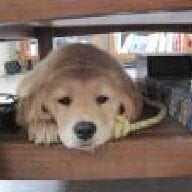 Joined

Apr 2, 2015
Messages

2,334
With
Whiteflash
, the
ACA
and Expert Selection (and I think Premium Select) will have performance images. Ie, they will have posted the
Idealscope
image, the ASET image, and hearts and arrows. The IS and ASET give you information on the light return of the stone. The hearts and arrows images give you information on the precision cut of the stone.
The nice thing about an
ACA
or ES stone is that there isn't any guessing on whether the stone will perform, sparkle, etc. nicely as that info has been provided for you. There is a small premium since they're providing the leg work for you up front. And yes the stones are in house so they can tell you in real time info about say two or three stones you are deciding about. A virtual stone is not in house, but they can usually get one in and provide performance images for you. I'm not sure if there is a cost involved in that or not. Someone else will have to chime in.
Remember that the melee in the halo will usually be a high color, so don't go too low with the center stone. An H would be a great middle ground and even a very nicely cut I. I'd be careful going down to a J with a halo (in my opinion only!).
This is a different shaped halo than your intended is interested, but it's a gorgeous example of a
WF
ACA
(an I color I believe) with a
Victor Canera
halo. I love the functionality and clean look of the plain shank and gorgeous halo. Also, make sure your GF realizes that pave rings (pave in the halo and shank) will need to be babied.
[URL='https://www.pricescope.com/community/threads/my-new-2-ct-aca-victor-canera-emilya-cushion-2-row-pave.214748/']https://www.pricescope.com/community/threads/my-new-2-ct-aca-victor-canera-emilya-cushion-2-row-pave.214748/
[/URL]