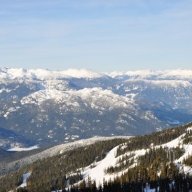 Joined

Jun 19, 2008
Messages

2,107
With all the fun and informative threads lately about what people do, etc., thought I''d add to the info. I''m fairly new around here compared to a lot of you, as I know many of you know enough about each other to know where some people live. But I thought this would be fun for anyone who doesn''t know. There are lots of times I read posts referenced to placed in California, or New York, or many many other places, and it always makes me wonder where people are local to and where they live their lives.
So, where do you live now? If it''s not your hometown, where you''re originally from? Things you like/dislike about where you are? Where you''d prefer to live if you could?
P.S. - If the town is too private, which I realize it can be for some, you can provide just the area, or just the state or country for all it matters. I promise, this is just for fun.