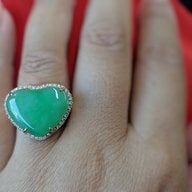 Joined

May 17, 2014
Messages

4,204
Stumbled on this today. This sums up my entire childhood/adulthood.

The Narcissist's Prayer:

That didn't happen.
And if it did, it wasn't that bad.
And if it was, that's not a big deal.
And if it is, that's not my fault.
And if it was, I didn't mean it.
And if I did, you deserved it.