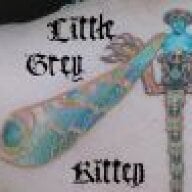 Joined

Nov 27, 2007
Messages

2,975
Let's play reset
! I have a 1.55 ct light brown AVC. It's currently set in a RG millgrain bezel in this bracelet from
BGD
:
http://www.briangavindiamonds.com/home/ring-details/?product_id=5511.
.
The bracelet is lovely in some ways- but it gets filthy, filthy dirty with the exposed pavilion sitting on my skin, and flips over both upside down and underneath my wrist constantly, and the unrelieved RG washes it out actually.
I'd like to do something cool with it. What? Got me.
I don't really need another RHR- but, after I've thought about it some... it's sure a possibility.
I'm just kind of playing with ideas right now, so lay 'em on me. No budget that I've considered really, so just ignore that- I'm trolling for ideas mostly. Cheap is better, obviously, but there isn't much anymore setting-wise that qualifies!
One thing: I don't want a plain bezel/millgrain pendant. That's out. Otherwise, I'm open to suggestions.
Oh and another- it needs some white metal, or white stones, for contrast. It's really washed out with just RG around it- whatever happens, it absolutely needs some contrast thrown in! And I'd ideally like RG surrounding it to play up the pinkish hue it has.
Thanks guys!