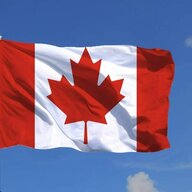 Joined

Feb 2, 2011
Messages

1,719
Hi all:
I've picked out my EC ya hoo! I know what kind of setting I want yee ha! What I need to settle on is what kind of metal. I'm going for a full bezel with wide shank, so platinum is sooooo far out of the ball park for me.
Unless my gal Sarah tells me differently tomorrow, I expect my choices are 18 kt WG or YG. I was hoping for palladium, but sounds like it may not be possible (she'll let me know tomorrow though). I know you all have talked me through this before, but dang I just don't like the idea of WG and having to replate with rhodium as the need arises. I dislike the idea so much that I may consider yellow gold. Maybe there are some other options I'm not aware of (plat, palladium, WG, YG, or silver - not really an option though). How does YG wear as opposed to plated WG? Remember this is a full bezel...
I'm needing a bit of counsel on this one I'm afraid.