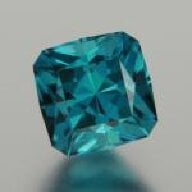 Joined

Jan 18, 2008
Messages

9,758
Hellooo everyone!!
Firstly, I just want to say a big warm Hey

to everyone; and then an even bigger Thank you
to all the members and old mates who have made me feel so easily welcomed back 'in to the game' (over on FB) - cheers kindly to you all for being so welcoming and reminding me why I will always have lots of love for this resource, community & especially group of people - I have missed you guys, for reals! !
To all the folks I am yet to meet, Hello!

I tend to go by AJ around these parts, and I am a certified Gem & Jewellery addict - I am zero days sober

Very quickly: I was pretty active on PS for some time, until I took a hiatus for the past few years, so this is my first post in a looong time.
I look forward to re-connecting with so many of you and getting to know all the great new members who have become part of this community whilst I've been practising my abstinence
Ok, so enough with the sappy stuff, now on to the goods!
I am keen to please know people's opinions on what metal you would use to set this gem and why? (original thread over here
https://www.pricescope.com/community/threads/my-jeff-white-gamata-blue-tourmaline.150091/
This is what I can only describe as a Lagoon coloured blue-green tourmaline, of course expertly & beautifully faceted by The Mr Jeff White...If you're interested in that stuff, it is: 2.13ct; 7.6mm (8.9mm corner to corner), untreated of Afghan origin, and cutting design was a custom one Jeff created for this material - a cut-corner square cushion with a chevron type pavilion (but you can see all that
I do have my opinion of course, which I'll keep to myself for just now, as I'd rather hear other people's suggestions, as you are all way more up to date on what is Good, has been happening, what designers are about doing interesting things (anyone new / standout on Etsy?) ..and so on...
I haven't spent really any time yet figuring how to set this gem, as it is admittedly one of the pride of my humble collection and I didn't want to rush it...
So I would enjoy my first thread back to be a 'group-think' setting hunt / project , if you will all kindly indulge me!?
It's good to be back! AJ xo