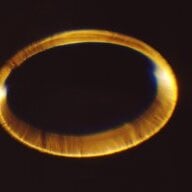 Joined

Feb 18, 2010
Messages

4,271
Re: What metal colour for setting "Lagoon" J.White Indicolit
flora:
http://www.mc2jewels.com/jewels
I do not think that a straight on Flora deign is right for your wonderful stone, but I love the design and craftsmanship so much I just have to suggest it every now and then. I am having a hard time conceptualizing a more angular version that would work with your stone, but I am thinking about i
What would you think of a three stone ring with über-orange square cornered, step cut spessartite trillions (question mark). ((some of my keyboard is not working and I am only keeping "s" in my clipboard to fill in.))
Do your tastes run to flights of fancy or imagination like klewis's phoenix or would you prefer to stay in a more conventional composition (QM). I could imagine even a Deco composition with a baguette and keystone shape surround of lovely blue lightning ridge opal!