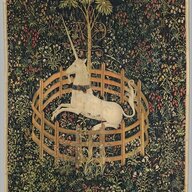 Joined

Sep 13, 2019
Messages

856
Thank you. I really don't disagree.

(My favorite setting of all time is the Georgian oxidised silver collet but I'm amazed at how expensive they are to have made, and that they seem to be an Acquired taste. I mean, someone actually called my favorite necklace ugly. Never mind, I love it and wear it every day! I think it's just beautiful and soulful.)

But anyway, after marveling at Edwina so long, I think she suits an Edwardian look. Do you agree? The closest thing I could find to explain my vision for her now, is this post by another PSer:

Source:

Re: What does your everyday necklace look like? Hmmm, don't know why they're sideways! Sorry.
I also love this one...it is stunning and looks perfect for "everyday". It looks a lot like how OWD sets many of their OECs and OMCs...it is my fave of all, but I am biased for bezels
https://oldworlddiamonds.com/jewelry.php?section=2&version=1601492662
I like the Stuller setting, but the prongs look too chunky to me. I can't remember how big Edwina or her stats...curious to know how she compares to the pendants from Knox jewels...the prongs really swallow the smallest diamond on the right IMO if the stone is meant to be the centerpiece
I like the last 8 prong pendant more and think it is lovely - would be leery of 8 prongs depending on stone size..