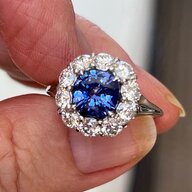 Joined

Aug 18, 2013
Messages

7,822
I was originally a developmental psychologist, then moved into dispute resolute - family and divorce initially, then corporate, then government.

Then we moved to the Uk and I did part time work representing parents who were trying to get their biological children out of the foster system. (incredibly difficult in the UK!)

Then I came to the US and didn't want to re-license, so I now write young adult fantasy fiction. I'm currently on Book 6 of a series, tho this book is more a sideways diversion. I've also started my first adult novel. All of this has been hideously waylaid by being so ill for the last 18 months.

And yes, I love my job. I was wearing my pyjamas and working out of my office long before Covid was a thing!