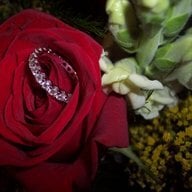 Joined

Dec 18, 2007
Messages

3,793
Not really a lot. Up until I began writing, everything was just an arm of psychology. If you work with kids in psych, you'll ultimately work with disputing families. So dispute resolution was inevitable. While working on custody disputes, I worked with a lot of lawyers, who asked me to consult on various cases. That led to corporate work, and from there into government work. The work with fostered children was just another arm of the same. When I first started in dispute resolution, it was a fairly new field and had only recently become government regulated, so not many people were qualified, and a lot of us moved around a fair bit. A lot of us also knew each other, so we cross-consulted often. My masters in dispute res. is through the law faculty, so my qualifications are largely psych, with an overtone of law. I originally began a law degree when I left high school, but ended up switching to psych, so making my way back to a law faculty was profesisonally satisfying. I was offered a PhD with part time lecturing at the end of my master's, but that's when DH and I moved to the UK, so I had to decline. The PhD was at Harvard and I lived in Sydney at the time, but, as it turns out, I now live just outside Boston. So talk about a classic example of the timing being off....

The books are about kids in conflict, and I'd been planning to write a series of books all my life, so it was no huge step. I don't want to be seen to be promoting this on PS, but if you contact me via my listing on LT, I'll email you details. The listing is in the loose diamonds section and the title is something about a pair of

ACA

's.

And this is a thread I've wanted to see for ages! I'm so interested to know more about my PS friends! What an impressive bunch!
I will do that! Thanks for taking the time to write back - your career pathway is really interesting to me - psych and law are two areas I love!