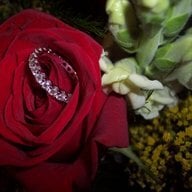 Joined

Dec 18, 2007
Messages

3,793
Thought this might be interesting - I know what some of you do just through reading other posts, but what do the rest of the PSers do for work?

I have two jobs - I sell real estate primarily, and I live near the beach (East Coast U.S.), so home prices are high. I've been selling real estate since 2003, and I generally like it. I love seeing homes and I REALLY love working with first time home buyers (even though those are the smaller sales). In my personal opinion, buying your first home is one of the most exciting things a person does in a lifetime, and I love being a part of that journey. Sometimes the adversarial nature of this job is frustrating - everything is a fight, which after almost 20 years gets tiresome.

Anyone who lived through the recession in my job, had to get a second job, which I also did in 2009. I started teaching for a University part time, to pay my bills and stay afloat, and I LOVE THAT JOB! Adjunct teaching certainly doesn't pay well per hour of work, but I really, really enjoy working with people that age (I only teach Freshmen and Sophomores). When real estate picked back up, I could have given up the teaching, but found that I just couldn't leave the teaching job. First, even if the paycheck is smaller, it's reliable and it always comes - I teach about 3 courses per semester. Second, I think I'd probably teach for free if I had to, because that is how much I love my students. I teach Communication courses, on topics such as Media (this Fall should be fun - haha), Interpersonal Communication and family dynamics, and public speaking. We have a great time together (pre COVID of course, as this Spring was really frustrating for so many of my students).

So real estate allows me the flexibility to keep teaching whenever I want and brings in a bigger income, but the teaching fills my heart up. It's a nice balance, and I never feel "married" to any one career. If I could teach full time, I'd do that in a minute, but full time jobs are really hard to find, and I don't necessarily want to finish the PhD, unless I knew a job was waiting for me. Overall, I really am grateful because I like my jobs (not every day, of course but most days), and I know many do work that they don't enjoy.

What do you do for work and do you like it?

EDIT: I hope this isn't an insensitive topic, due to the pandemic and people who are out of work. My husband was laid off for a while when the restaurants closed in the pandemic, so we only had my little teaching income for several months. If anyone thinks it is insensitive, I'd be happy to remove it!