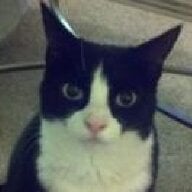 Joined

Aug 8, 2005
Messages

40,225
If you could send a note back in time to a point in your life... what would it say?
Me: I'd send my 18 year old self a note that said:
" Drop, G (she's not your friend), Drop R (you are in an emotionally abusive relationship), do NOT give in to family pressure about lawschool, finish getting your BA and go to culinary school." Then I'd give myself precise instructions on where to be to meet John again, but also give myself the advice to get him to go to culinary school. Oh, and for both of us to take some basic finance courses.
Oh, and I'd tell myself to buy some stock in Yahoo, Microsoft, and Google.