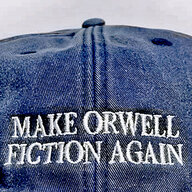 Joined

Apr 30, 2005
Messages

28,719
Good gracouse

Id be drinking away the pain - through a straw
FWIW ...
Actually using a straw is one of the worst things you can do after an extraction.
When you suck the negative pressure in the mouth can suck out and destroy the clot (scab) that hopefully has formed at the socket where the tooth was removed.
Even the positive pressure from spitting after tooth brushing is a nono.
He said just let it dribble out of your open lips into the sink, then wipe lips with a tissue.
I had one tooth extracted last week, so my dentist's warnings are fresh on my mind ... that qualified as my most daring outing lately.
Last edited: