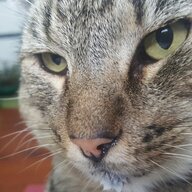 Joined

Apr 30, 2019
Messages

5,106
That's the one!
We usually see them at the Pony every summer, so this was a great twist on that tradition.
I'm so happy your friend had a great time.
I'm hoping more shows like it can be planned thru the fall. They have a comedy show already lined up.
That's so cool you got to go

I was hoping it was Southside you went to see

if that's the normal for a wee while its way way better than nothing
That kind of set up might even work here in NZ if someone put some thought into it - mind you it would be socialy irresponsible and possibly illegal to provide booze and some people would not want one without the other
The muscos who play clubs and pubs are really doing it tough right now