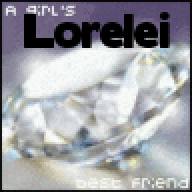 Joined

Apr 30, 2005
Messages

42,064
Happy new week all

Just thought I would pop in quickly and do the thread and have a quick read up! Thanks so much everyone who has sent good wishes to my boy, it is so much appreciated. The surgery will take place this week, thankfully sedation and local anaesthetic will be used rather than a general to do the procedure. Once it is over and he has started to recover, I will fill you all in. I so wish it was all over with.
I managed 5 workouts last week which was good for stress. When life gets hard, it is best if you can continue to workout, much as I don''t want to, somehow you do feel better afterwards. It isn''t just about my figure any more, but the important mental benefits I get from it, almost like I can leave some stress on the elliptical and walk away from it. I know it isn''t always possible to get to a gym or workout when life gets in the way, but it seems for me anyway, I do feel better after a workout.
I will check in when I can this week, keep up the good work everyone!